CIREF Virtual Assistance through Workshops and Office Hours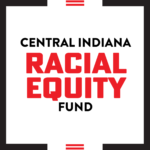 Recognizing that this may be the first time many organizations apply for a capacity-building grant, the CIREF steering committee will offer virtual applicant assistance workshops and office hours to provide support.
WORKSHOPS
office hours
noon-1:30 p.m. on Tuesday, May 4
6:00-7:30 p.m. on Tuesday, May 11
The deadline to apply for both categories is noon on Friday, May 14. Learn more about the guidelines and begin your application here. All applicants for both categories will be notified of the steering committee's final decisions by June 30.
Register to attend any of these opportunities below