Preparing Central Indiana youth for success in
school and beyond.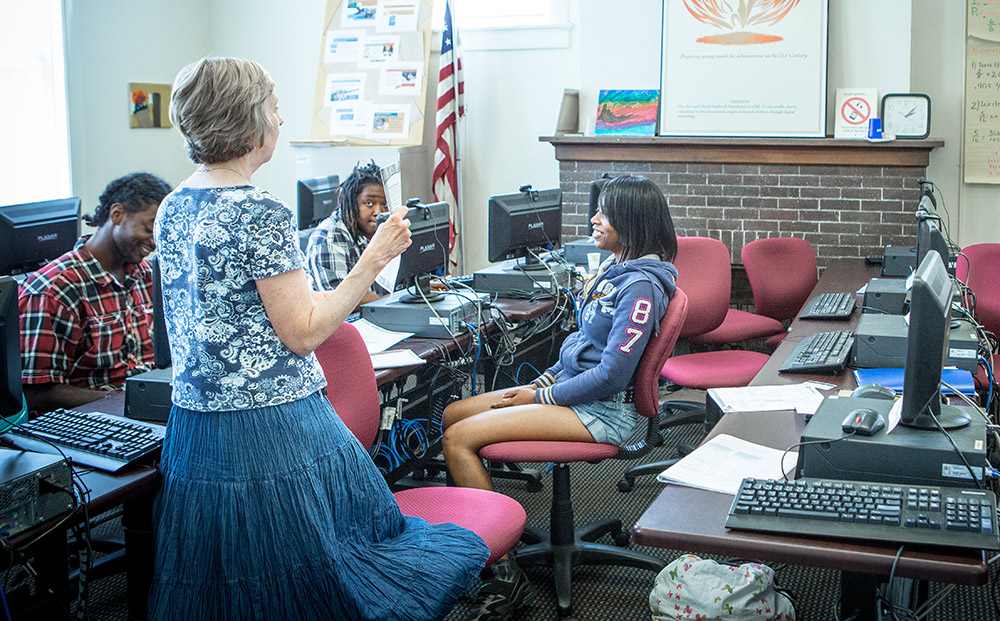 The goal of our College Readiness and Success Initiative is simple: to increase the number of 6th through 12th grade students in Marion County who are prepared to enroll and succeed in post-secondary education.
But there's nothing simple about achieving that goal: according to projections, only 70 out of 100 Marion County 9th graders will complete high school. Perhaps worse, only 23 of them will receive a post-secondary education by the age of 24. The results of such an outcome are dire—both for the individuals directly involved and for the community at large. To meet the demands of our future economy, we must help our youth achieve a higher level of academic success.
Helping Youth Reach Higher
College Readiness and Success aims to triple the percentage of Marion County low-income, first-generation 9th graders who enroll and succeed in post-secondary opportunities. The fact is, nearly 80 percent of youth in Indiana aspire to go to college. However, many of them don't realize the rigorous and time-consuming nature of college preparation. We believe we can address this problem, and help more kids succeed and go to college, by focusing on four areas of assistance.
Connecting youth to a caring adult to help navigate the college preparation process.
Supporting students so they achieve their highest academic standard.
Identifying appropriate post-secondary opportunities that will meet the student's (and family's) needs.
Assisting with identifying financial aid that will support students' post-secondary aspirations.
Because children spend more than 70 percent of their time outside of school, CICF partners with the Lumina Foundation for Education and the Indiana 21st Century Scholars Program on the College Readiness and Success Fund, which is dedicated to improving out-of-school student support services.
Making an Impact with Mentorship
For more than a decade, College Mentors for Kids has paired elementary school children with local college-aged mentors. And recently, through generous support from CICF and the College Readiness and Success Fund, College Mentors for Kids expanded its programming to include middle school students from 6th through 8th grade.
Teachers report their students who participate in the program display more self-esteem, and children report they try harder in school after becoming involved in the College Mentors for Kids program. And thanks to CICF's investment, youth will now be able to participate for as many as eight years, which promises tremendous returns for both youth and communities.
Learn More
To learn more about College Readiness and Success, contact Alyse Vail.