Strategies and services to
make families stronger.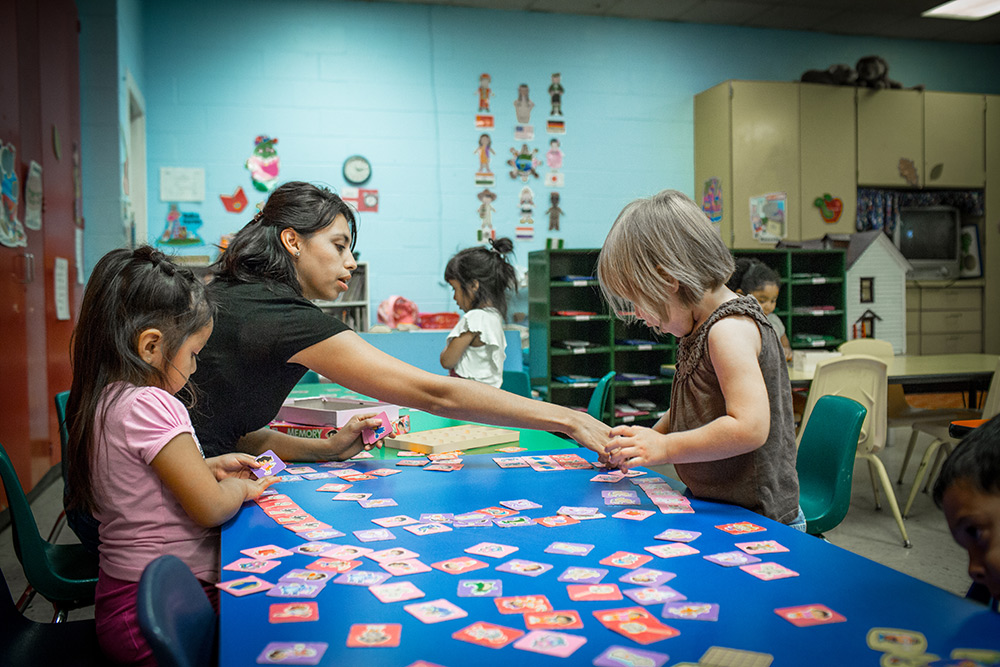 CICF's Family Success Initiative helps low-income working families with everything from basic needs to employment readiness and financial stability.
The overarching goal is to help Central Indiana families gain access to better jobs, better education, and the opportunity for a better life.
A Vicious Cycle of Poverty
Launched in 2004 by CICF and its affiliates, Family Success addresses deep-rooted problems facing Central Indiana communities:
Major gaps in assets and income
Low educational attainment
Poor healthcare
Dangerous behaviors
Many families afflicted by these problems lack the means—economically and otherwise—to properly address them. And when the problems are allowed to fester, the cycle of poverty is perpetuated, communities grow unstable, and the entire region suffers.
A Strategic, Results-Oriented Solution
Family Success aims to break the poverty cycle for hardworking families. Many of these families live paycheck to paycheck, constantly in danger of losing their homes. Some of them are already homeless.
By bringing together focused financial, human, and influence capital, Family Success helps families overcome these obstacles. Again and again, the initiative has produced sustainable and replicable outcomes by providing support in three critical ways:
Direct Services increase the earnings and assets of low-income individuals. CICF created Centers for Working Families, which has been recognized nationally for providing job preparedness training and placement, programs that increase savings and assets, and more.
Network Support provided through a CICF-supported Centers for Working Families learning network improves the quality of support services. By providing technical assistance and training to partner organizations, service providers can better measure results and improve outcomes.
Policy work is critical to removing the barriers between low-income individuals and economic stability. CICF works with practitioners in the field and shares critical information with key figures and organizations that influence local and statewide policy.
Learn More about the Family Success Initiative.
To learn more and find out how you can get involved, contact CICF Vice President of Community Investments Liz Tate at 317-634-2423, ext. 146.