Energizing Central Indiana through the
power of place.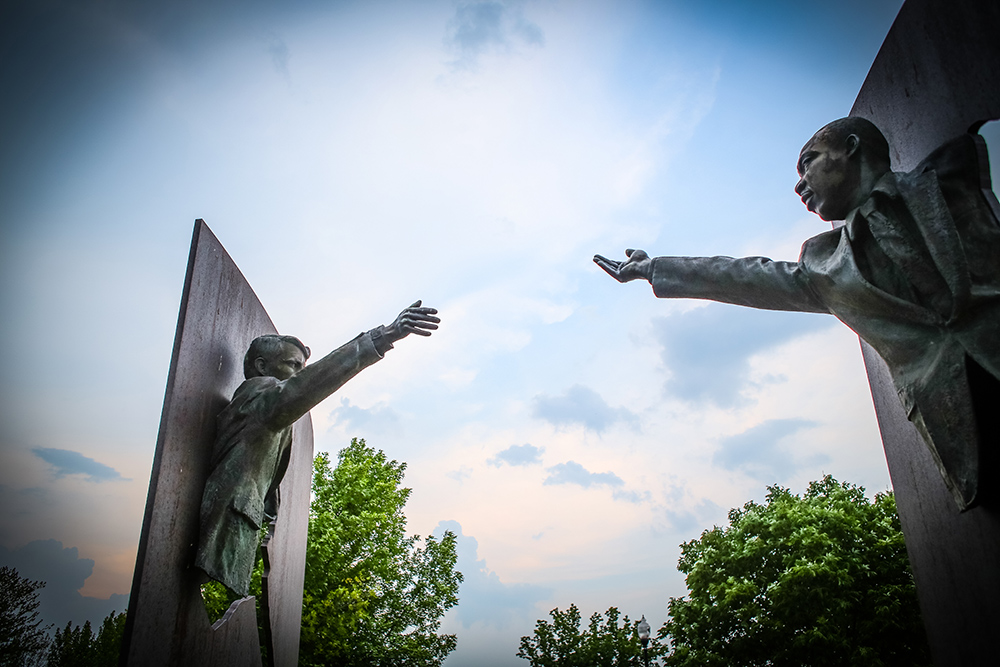 The places that make up our community speak volumes about who we are and what we value.
The Inspiring Places Initiative supports efforts to transform underused spaces into high-quality amenities that promote community health and vitality.
Inspired to Improve Spaces and Lives
Historically, Central Indiana has lacked a coordinated, sustainable focus on our public spaces, urban design, and neighborhood revitalization. But in recent years, that's changed as more energy has been directed toward improving public spaces such as parks and public plazas, historic business and cultural districts, and the greenways and pedestrian/bike trails that connect them. Through Inspiring Places, CICF is at the forefront of these efforts as an advocate for beautification and development programs, public art, and/or festivals that enhance those spaces and more. Through the revitalization and beautification of our public spaces, we can make an immeasurable impact on the quality of life for current residents, while drawing more creative, community-minded citizens to Central Indiana.
The Indianapolis Cultural Trail — A Legacy of Gene and Marilyn Glick
The cornerstone of the Inspiring Places Initiative, the Cultural Trial has earned praise from urban planners and policymakers from all over the world. Made possible through a public-private partnership, the $63 million, 8-mile trail is a world- class bike and pedestrian urban walkway connecting business and cultural districts in downtown Indianapolis. Moreover, it includes over $2 million of public art projects and serves as the downtown hub for the entire Central Indiana greenway system. The Cultural Trail has served as a catalyst for other community initiatives, including the launching of the Indiana Pacers Bikeshare in early 2014. The first bikeshare in Indiana, it features 250 bikes located at 25 stations along the Cultural Trail, providing both residents and visitors with a new, exciting, and energy-efficient way to explore the city. Learn more about the Cultural Trail.
Windsor Village Park Family Center
The Windsor Village Park Family Center opened in Indianapolis in 2009, replacing the community's old, one-room center with a beautiful 12,000 square-foot building and park. The new center was made possible by a dynamic public-private funding effort facilitated by The Indianapolis Foundation, a CICF affiliate. The project started as a feasibility study, but evolved into a centerpiece of revitalization for an economically depressed area of the city. Area community organizations, the Indianapolis Parks Foundation, the City of Indianapolis, and Synthesis Incorporated (a firm specializing in architecture, landscape, and interior design) all collaborated to help create a truly inspiring venue that transformed not only a space, but also the spirit of an entire neighborhood.
Learn more about Inspiring Places.
To learn more and find out how you can get involved, contact CICF at 317-634-2423.