Upcoming Seminars
Every year, CICF brings a nationally known expert to speak on an important topic in estate planning, taxation or charitable giving, as our gift to the professional advisor community.
---
UPCOMING seminar:
Thursday, Oct. 21, 2021
at The Montage
8580 Allison Pointe Blvd.
Indianapolis, IN 46250
---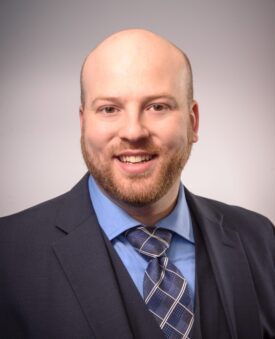 We are thrilled to announce that Jeff Levine will headline this year's seminar on the morning of Thursday, October 21st. 
Jeff will give two presentations, "Trusts as Beneficiaries of IRAs" and "Estate Planning for the Merely Affluent." Legal, financial, tax and insurance professionals can receive credit for up to 2.5 hours of continuing education credit (must be present for the entire seminar to receive full credit).  
Trust as Beneficiaries of IRA's Seminar Agenda: 
8:00 a.m.: registration and continental breakfast
8:30 a.m.: welcome and update from CICF
9:00 a.m.: Trusts as Beneficiaries of IRAs 
10:15 a.m.: coffee break
10:30 a.m.: Estate Planning for the Merely Affluent 
11:45 a.m.: seminar concludes 
ABOUT OUR PRESENTER
Jeffrey Levine, CPA/PFS, CFP, AIF, CWS, MSA is the Lead Financial Planning Nerd for Kitces.com, a leading online resource for financial planning professionals, and also serves as the Chief Planning Officer for Buckingham Wealth Partners. In 2020, Jeffrey was named to Investment Advisor Magazine's IA25, as one of the top 25 voices to turn to during uncertain times. Also in 2020, Jeffrey was named by Financial Advisor Magazine as a Young Advisor to Watch. Jeffrey is a recipient of the Standing Ovation award, presented by the AICPA Financial Planning Division for "exemplary professional achievement in personal financial planning services." He was also named to the 2017 class of 40 Under 40 by InvestmentNews, which recognizes "accomplishment, contribution to the financial advice industry, leadership and promise for the future." Jeffrey is the Creator and Program Leader for Savvy IRA Planning®, as well as the Co-Creator and Co-Program Leader for Savvy Tax Planning®, both offered through Horsesmouth, LLC. He is a regular contributor to Forbes.com, as well as numerous industry publications, and is commonly sought after by journalists for his insights. 

---
REGISTRATION FOR THIS EVENT IS NO LONGER AVAILABLE.

Please contact Julie Scharlau at JulieSc@cicf.org with any questions regarding seminar registrations.
---
Additional Continuing Education Opportunity with Jeff Levine
CICF has partnered with the Indianapolis Estate Planning Council (EPC), and Jeff Levine will present to the EPC the afternoon and evening of Thursday, October 21st. All professional advisors are invited to attend Jeff's presentation to the EPC at Woodland Country Club in Carmel.  
PRESENTATION AGENDA
3:30 p.m. | Estate Planning for Income Taxes: Maximizing Basis Planning
5:00 p.m. | cocktails and networking
5:30 p.m. | The Biden Tax Plan: Proposed Changes and Opportunities
6:30 p.m. | seminar concludes

Attendees will be eligible for continuing education credit.
The cost to attend is $35 for guests and free for EPC members and Financial Planning Association of Central Indiana members. Learn more and register for the evening event here.