Annual Fall Professional Advisor
seminar RSVP
Tuesday, Oct. 18, 2016
from 8:00 a.m. to 11:00 a.m.
Montage at Allison Pointe, 8580 Allison Pointe Blvd., Indianapolis, IN 46250
This event is our gift to the professional advisor community, by bringing a nationally-known expert to speak on an important topic in estate planning, taxation or charitable giving.
Up to 2 hours of continuing education credits available.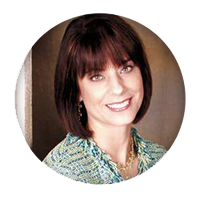 We are thrilled to announce that Ms. Diana S.C. Zeydel, Global Chair, Trusts & Estates/Wealth Management, Greenberg Taurig LLP, is this year's speaker.
---
EVENT SCHEDULE
8:00 a.m. | Registration & continental breakfast
8:30 a.m. – 8:45 a.m. | CICF welcome and introduction of speaker
8:45 a.m. – 9:45 a.m. | Portability or No: End of the Credit Shelter Trust
This program will review the opportunities and pitfalls of estate planning under the new portability regime. More complicated than advertised, relying exclusively on portability may rarely be the right answer. Planning to maintain flexibility is critical, but may be difficult to achieve. Understanding the rules and how the math works is key to giving clients the best advice. This program will apply simulation based analysis to quantify the financial consequences of a variety of estate planning strategies in light of portability. The
results are eye opening and a "must-know" for every estate planner.
9:45 a.m. – 10:00 a.m. | Break
10:00 a.m. – 11:00 a.m. | Sophisticated Transfer Planning Strategies for Business Owners
Attendees will learn about the more sophisticated estate planning techniques available to ultra-high net worth clients, including installment sales to grantor trusts created by the client's spouse permitting the client to retain access to all funds, 99 year GRATs, using an installment sale in combination with a GRAT, Supercharged Credit Shelter Trusts and more defensive structuring of family partnerships. The session will look at the best structures to maintain the opportunity for a basis step up at the death of the first spouse to die. The session with also cover the impact of portability on estate planning, and how portability may be used by high net worth clients to enhance the wealth transfer strategies they might employ.
ABOUT OUR GUEST SPEAKER
Diana S.C. Zeydel is a shareholder of the law firm of Greenberg Traurig, P.A. She is a member of the Florida, New York and Alaska Bars. Diana is a past member of the Board of Regents and immediate past Chair of the Estate & Gift Tax Committee of the American College of Trust and Estate Counsel. She is an Academician of The International Academy of Estate and Trust Law. Diana is a member of The Society of Trust and Estate Practitioners (STEP) and the Executive Council of the Real Property, Probate and Trust Law Section of the Florida Bar and an ACTEC liaison to the Section. She is ranked Band 1 Nationwide in Wealth Management and Band 1 in Tax and Estate Planning in Florida by the Chambers USA 2015 Client Guide, and is a recipient of the 2014 IFLR/Euromoney "Best in Wealth Management " Americas Women in Business Law Awards. She focuses her practice on estate, trust and tax planning for high net worth individuals and families. Her practice includes planning for U.S. and non-U.S. citizens and residents. She specializes in sophisticated intra-generational wealth transfer strategies and business succession planning. She assists clients in litigated probate, trust and guardianship matters, and represents clients before the Internal Revenue Service in matters involving complex fiduciary income tax and estate, gift and generation-skipping transfer tax matters. Diana has particular experience planning with life insurance and retirement assets. She also represents corporate and individual fiduciaries in connection with the administration of estates and personal and charitable trusts. Diana has represented clients in preparing prenuptial and postnuptial agreements. She is a frequent lecturer and author and has spoken on a variety of topics before the American College of Trust and Estate Counsel, the Real Property, Trust and Estate Section of the American Bar Association, the Real Property, Probate and Trust Law Section of the Florida Bar, as well as various other professional organizations.   Diana received her LL.M. in Taxation from New York University School of Law (1993), her J.D. from Yale Law School (1986), and her B.A., summa cum laude, from Yale University (1982), where she was elected to Phi Beta Kappa. Ms. Zeydel may be reached at zeydeld@gtlaw.com.
---
REGISTration IS CURRENTLY CLOSED
Please contact Julie Scharlau at juliesc@cicf.org with any questions regarding seminar registrations.
---
EARN CONTINUING EDUCATION CREDITS
Legal, financial, tax, and insurance professionals will benefit greatly. (Must be present for the entire seminar to earn all credits.)