Learn about the
Central Indiana Senior Fund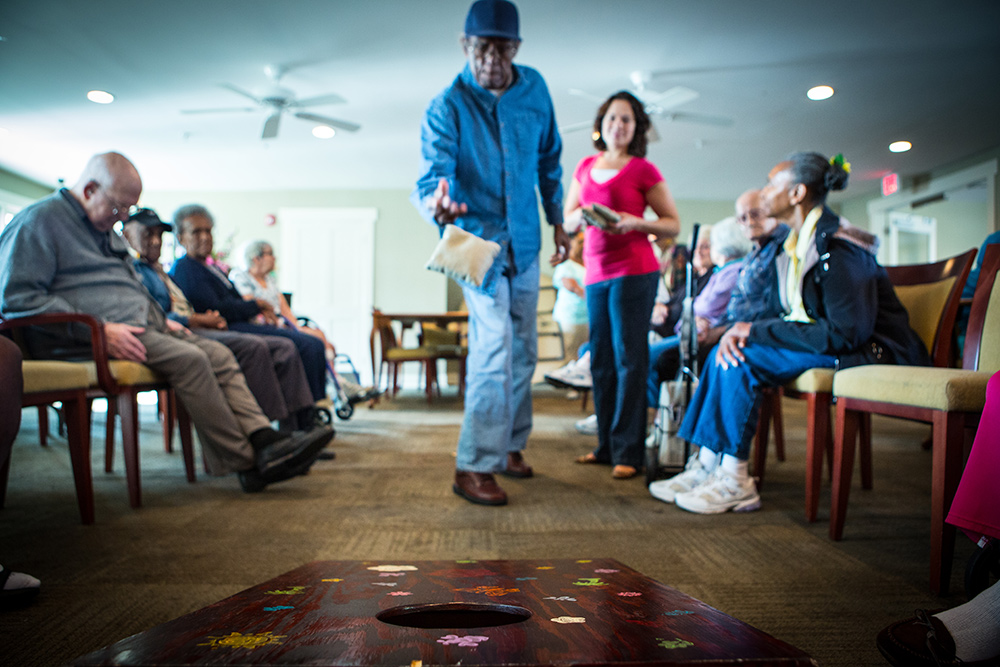 Formerly the Indianapolis Retirement Home Fund, the Fund originally existed as part of a small not-for-profit nursing home located at 1731 North Capitol Avenue.
But an aging building, declining census, and reductions in Medicaid reimbursements led to its closure in 2003. Its $10 million endowment was placed at CICF, where it became a fund with a mission to support programs and opportunities for low- to moderate-income older adults in Central Indiana, especially programs for under-served or isolated senior populations. Besides its responsive grantmaking support to senior-serving organizations, the Central Indiana Senior Fund is also strategic and proactive in its funding to identify and address the unique needs of, and opportunities for, seniors. In 2009, the advisors for the Central Indiana Senior Fund committed $500,000 over three years for the Elders at the Table (EAT) Initiative to improve the food provision system for seniors in Central Indiana and impact senior access to nutritious food. Your contribution to the fund will make a big difference to elderly people, today and in the future. For more information about the Central Indiana Senior Fund and the needs of seniors, contact Ruthie Purcell-Jones, Director of Philanthropic Services.
Grant Applications
To find out if your organization may qualify for a grant, please review the 2015 Central Indiana Senior Fund Grant Guidelines. To apply, you must complete the 2015 CISF Proposal Concept Form prior to May 29. You will be notified within two weeks of your proposal's submittal whether your organization has been invited to continue to the application stage. Central Indiana Senior Fund Advisors convene in October to make funding decisions on grant proposals. After completing your form, email it to Alyse Vail by no later than midnight on May 29. 
View a list of last year's grantees.
Chair Patricia B. Prosser Advisors H. Ken Bennett Susan J. Guyett Kim Jacobs Karen King James Leich Jane Malkoff Ellen Miller, PhD Pam Velo Anne Emison Wishard