Equity Agenda for Hamilton County
Equity is economic opportunity.
Equity is justice.
Equity benefits us all.
---
In Hamilton County, we are actively engaged in the multiple initiatives featured here.
Hamilton County Community Foundation has aligned its funding priorities and grant investments in the community around its shared mission with CICF and the three leadership initiatives for Hamilton County.
As we work towards building a stronger community for all, we are guided by our current five-year strategic plan (which runs from 2019-2023).
• Family and Youth Empowerment
• Inclusive Economic Growth
• Mental Health
---
EVERYONE IN HAMILTON COUNTY SHOULD HAVE OPPORTUNITIES TO ACCESS HEALTHY FOOD, SAFE HOUSING, AND HIGH-QUALITY EDUCATION.

K-12 Equity
As we emerge from the COVID-19 pandemic and look towards the next academic year, school administrators and faculty are considering the novel educational needs—and the necessary resources—to holistically meet the needs of every child. These needs include both their social and emotional well-being. This urgency is reflected in the fact that more than half of Hamilton Southeastern students in grades 3-12 reported that stress interferes with their learning. This report was before the COVID-19 pandemic disrupted the typical learning environment and caused most Hamilton County students to adapt to virtual or hybrid learning models. During the past decade, brain science has confirmed that academic gains are most efficiently realized when children's intellectual, emotional, and physical needs are included in the teaching and learning process. The incorporation and support of social-emotional learning, as well as diversity, equity, and inclusion throughout Hamilton County schools, will have a positive, life-long impact on all students. Social-emotional learning empowers students to become the best version of themselves and ensures that they will be capable of adapting, persevering, and contributing meaningfully to their local and global community.
Countywide Food Insecurity Action Plan
Roughly 8.8% of Hamilton County residents are food insecure. Currently, we are convening food pantries to develop and enhance operational efficiencies to address food insecurity throughout our region. We have engaged Community Solutions to facilitate community-building and collaboration as we address food insecurity. Through a three-phased approach, Community Solutions will 1) assess community needs, resources, and gaps; 2) facilitate the development of a collaborative plan; and 3) provide initial coaching and support as we implement the plan to ensure that all Hamilton County residents can access healthy food.
IT IS IMPERATIVE TO ADVANCE COUNTYWIDE ECONOMIC GROWTH BY SUPPORTING AFFORDABLE HOUSING, PATHWAYS TO LONG-TERM EMPLOYMENT, AND SUSTAINABLE CONNECTIVITY.
LIVE
There is a shortage of affordable and attainable housing and transportation options in Hamilton County, making it hard for some members of our communities to live, work, and play in the county. Demand for affordable and attainable housing exceeds supply by more than 10,000 units, and Hamilton County Express is the only countywide public transportation. We support organizations that address the need for housing, working alongside the Hamilton County Housing Collaborative and organizations such as Hamilton County Area Neighborhood Development (HAND), Inc. to ensure that access to good housing is available across all income levels. We are also exploring more versatile transportation options with our municipality leaders, who recognize it is an attraction for highly-skilled talent, and it fills a gap in transportation needs for our lowest income and senior residents.
WORK
We are committed to creating a pipeline to the workforce through investing in career pathways that lead to living wage jobs. Through a partnership with Ivy Tech Hamilton County, short-term certificate training programs are available to upskill—or reskill—workers into high-wage, high-demand fields and Ivy Tech's Career Coaching and Employer Connections model enhances employer engagement and career coaching for students. Ivy Tech Community College is Indiana's largest public postsecondary institution and the nation's largest singly accredited statewide community college system. It serves as the state's engine of workforce development, offering associate degree and short-term certificate programs, and trainings that align with the needs of the community. Additionally, we are working with a broad, countywide coalition that includes every school district and chamber of commerce, Ivy Tech and Invest Hamilton County, to launch the Hamilton County Career Center within the next two years. This initiative will provide career and technical education with the goal of developing pathways for Hamilton County students that offer successful and sustainable careers. This is the first step in a multi-step approach- defining the vision of the Career Center, working with the school districts and Ivy Tech, supporting development of curriculum and aligning resources to make this vision a reality. This collaboration will support the county's growing business needs and provide a pathway to professional and economic success for Hamilton County residents.
CONNECT
Central Indiana is experiencing population change faster than in previous decades, especially in Hamilton County, which is leading the state in such growth. With this rapid growth comes the challenge of achieving and ensuring livability and sustainability for all. Hamilton County has more than 60 parks and recreation areas, but only three are in the northern half of the county. Within the county, there are eight public parks departments in addition to the Hamilton County Parks and Recreation department. Future collaborations and coordination with all parks and recreation entities in Hamilton County are crucial to ensuring opportunity and access for all, regardless of race, gender, identity, disability, or age, among other considerations. Through partnerships with the White River Alliance and Visit Hamilton County, we are also promoting inclusive, accessible, and cultural development along the White River. The White River Vision Plan creates an overarching vision for development and preservation within the study area to bolster positive social and economic growth, while also being good environmental and ecological stewards. All of this will positively impact public health and physical and mental well-being.
EVERY CITY, TOWN, AND COMMUNITY IN HAMILTON COUNTY DESERVES A PLAN AND AVAILABLE RESOURCES TO FOSTER GOOD MENTAL HEALTH.

Community Wellbeing Coalitions
In the last year, we have partnered with two municipalities to create the Westfield Wellbeing Coalition and the Noblesville Wellbeing Coalition. Our goal is for every community throughout the county to have wellbeing coalitions that address mental health with their residents. We recognize and value the intrinsic assets within each of these communities in Hamilton County and the opportunities to support community-specific projects and plans that enhance mental health.
Countywide Mental Health Action Plan
We are in the process of creating a blueprint for Hamilton County communities to ensure that all residents have good mental health. We have engaged Community Solutions, an influential public health and community development firm, to facilitate community-building and collaboration as we address mental health throughout Hamilton County. Their work is rooted in the principle that there is a wealth of knowledge and wisdom within every community that can be channeled into collective action to achieve the community's desired results. Community Solutions will first conduct a comprehensive assessment of behavioral health needs, resources, and gaps through a phased approach. Then Community Solutions will develop a collaborative community action plan to guide efforts to ensure that all Hamilton County residents are mentally healthy and have access to treatments for addiction to drugs and alcohol when needed.
---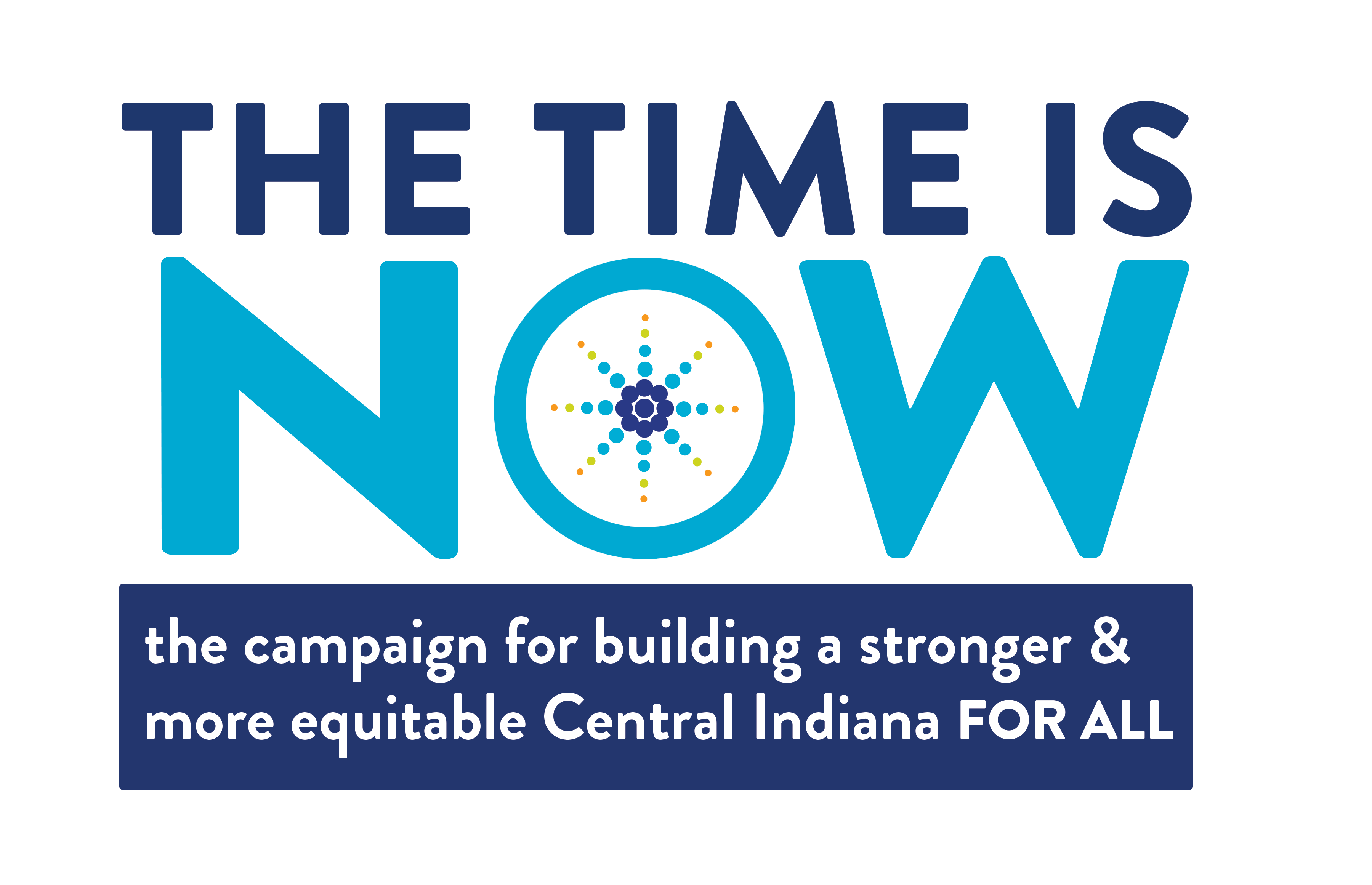 Become our partner in creating a stronger and more equitable Hamilton County community
for all. The time is now.
For more information about our work in any of these initiatives or to learn about how you can be a partner, please reach out to one of our team members.
Tom Kilian Jr.

President of Hamilton County Community Foundation

TomK@cicf.org

317.843.2479 x301
Larry Smith

Hamilton County Community Foundation Director of Development

LarryS@cicf.org

317.843.2479 x302