Established by a collaborative of local stakeholders to advance effective solutions to racial inequality in Indianapolis and its surrounding counties.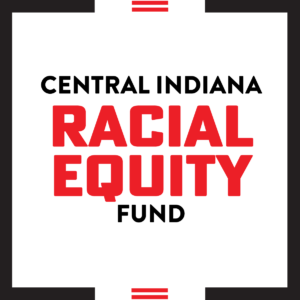 The fund will work with organizations to support efforts to improve interactions between the Black community and local police in Indianapolis, address the disproportionate number of Black youth in the juvenile and criminal justice system by providing positive alternatives for education and employment, and increase employment and wealth opportunity for communities of color.
The fund was established by Eli Lilly and Company, Lumina Foundation and CICF in June, 2020.
---
GRANTmaking
Central Indiana Racial Equity Fund will support organizations focused on having difficult conversations about Indiana's and the nation's complicated past; building additional capacity within the not-for-profit sector to address issues of inequality, in particular relating to the criminal justice system; and advancing effective, data-driven solutions at the local level.
---
contributors
Anthem Foundation
Buckingham Foundation
Central Indiana Community Foundation (CICF)
The Clowes Fund
Dorsey Foundation
Eli Lilly and Company Foundation
Rick Fuson & Karen Ferguson Fuson
Marianne Glick & Mike Woods
Glick Philanthropies
Herbert Simon Family Foundation
High Alpha
Indiana Pacers Foundation
The Indianapolis Foundation
Indianapolis Power & Light Company
Lilly Endowment Inc.
Lumina Foundation
and other generous donors
Advisory committee
Darryl Lockett, executive director, Kennedy King Memorial Initiative
Jasmin Shaheed-Young, president and CEO, RISE Indy
Jordan Maitland, regulatory consultant, Eli Lilly and Company
Kia Wright, executive director, Voices Corporation
Nick Ison, corporate giving manager, Goodwill of Central and Southern Indiana
Valerie Davis, community ambassador, Near Eastside neighborhood, Central Indiana Community Foundation
William Shrewsberry, founder, Shrewsberry & Associates LLC
---
QUESTIONS?
If you are interested in making a contribution to Central Indiana Racial Equity Fund, please contact Rob MacPherson at RobM@cicf.org or 317.634.2423.