Question: What makes a newsletter great? What makes it sing? Answer: Unique insight that helps you do your job and serve your clients better. Or possibly a really stirring collegiate fight song or any one of these.
In an effort to make ours more melodious, we're introducing a new department called "Ask Ruthie" featuring our own Ruth Purcell Jones (we call her Ruthie. You can too if you wish). Why ask Ruthie? Simple. Ruthie is a lawyer, holds (along with her husband) a donor advised fund here at CICF (for the record, we call them "Personal Foundations"), and she's also a Philanthropic Advisor here. So Ruthie's a triple-threat with a unique perspective on charitable giving that we hope you (and your clients) will find valuable.
Full disclosure: Ruthie wrote the first questions for this first installment. Please send her questions at ruthiepj@cicf.org, and she'll answer them in our first Professional Advisor e-Newsletter of 2015.
The question of the day is "Who is Ruthie?" and "Why is this feature in your PA newsletter?"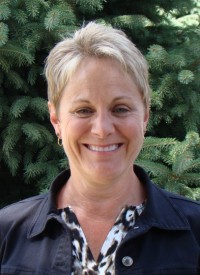 So nice to meet you all! I never know where to start when someone asks me "Who are you?" so I'll just jump in. I am a passionate advocate of the philanthropic sector, meaning I love to learn about, participate in, give to, volunteer with and support local nonprofit and charitable efforts, AND help others to do the same. I am a connector of people to people, and hopefully of people to what matters to them most, and to others who think and feel the same way. I live to connect people to efforts addressing what matters in our community – otherwise known as our local nonprofits.
At CICF, and in my role as a Philanthropic Advisor, we connect generous people who care about Central Indiana with the needs and issues confronting our community and the many people who live here. Just as you assist clients to create financial plans or estate plans, I help clients create charitable giving plans that are executed now, during their lifetimes, and in many cases in perpetuity.
How we create charitable giving plans is a subject for a future newsletter, but let me leave you with this: Every single person I have worked with wants to know that their efforts, their lives — their existence — has meaning. They want to make a difference … somehow … somewhere. So, I would urge you to ask them about this meaning, explore the subject with them and then consider philanthropy as their vehicle for this difference. We're here – I'm here – if you need help (so is this handy, fun … really … free online tool that can help you help your clients and then help them make the difference they want).
See you next time – Ruthie
---
The information set forth in CICF's Professional Advisors Perspectives newsletter is subject to constant change and should serve only as a foundation for further investigation and study of the current law and regulations related to the subject matter covered herein. CICF and contributing tippers hereby disclaim any and all responsibility or liability that may be asserted or claimed relating to or arising from, or claimed to have arisen from, reliance upon the information set forth herein.