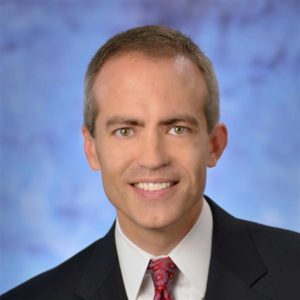 How Giving Back Improves Client Services 
By now you've likely heard that Valeo Financial Advisors recently received the 2014 Team Financial Planning Pro Bono Award from Financial Planning. For anyone familiar with the firm's work with the Indianapolis Neighborhood Housing Partnership (INHP), the award comes as no surprise. Valeo has made a three-year commitment to help the homeownership-focused nonprofit connect its clients reach financial goals beyond homeownership.
Working with INHP is a natural match for both the staff's financial know-how and the firm's broader efforts to support critical community needs. Valeo has both an independent charitable foundation and a donor-advised fund with CICF. Valeo team members invest in their community with time, talent and treasure. And that investment helps them improve their work.
Valeo co-founder John C. Trott, CFP, sees pro bono work as both a key piece of giving back and a way to build the firm's culture. He says there are three key benefits to pro bono work:
1. It Shows Money Isn't Everything
"In a field that doesn't have the strongest reputation and generally serves high-net-worth individuals, pro bono work is an important part of building a positive culture at Valeo and one that connects with our other charitable work. We're saying that we're not an organization that is just about the money – from the leadership to the younger advisors, we are also about helping those who have questions and might need the most help."
 2. It Lets You Lead By Example (and who doesn't want that?)
"When you can explain to someone what the benefits of philanthropy are by telling them about what you've really done, it helps to open up a dialogue with clients. When our advisors can tell a client about Valeo's sponsorships, about their own volunteerism and about the vehicles, like donor-advised funds, that can support charitable giving, it helps someone understand what he can do."
3. It Builds Community – And Staff Morale
"Justin Padgett found out about INHP's needs for some additional financial planning for their clients. Knowing about our firm's focus on philanthropy, he immediately thought there might be a way that we could leverage our staff's time to help those lower income individuals. These families just need advice more than anything else, and advice that's not going to have a conflict of interest involved. And, because this is something that staff are invited, not mandated to do, the feedback is always positive. They really appreciate the impact they're having."
Valeo's giving goes beyond the INHP partnership. The firm is also involved with Brackets for Good, serving the organization by providing strategic advice and serving as the 2014 title sponsor. For John C. Trott, the benefits of all the generosity are clear. "We just love seeing that small donation expand exponentially into something that benefits those who are truly in need," he says.
To learn more, connect with Mary Stanley, Director of of Charitable Gift Planning and Legal Affairs Counsel.