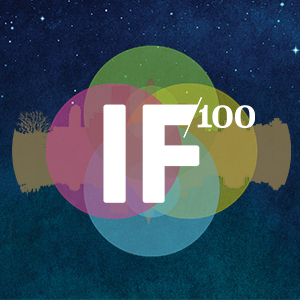 Local not-for-profits and individuals surprised with gifts ranging from $10,000 to $100,000
Aug. 27, 2016—Tonight, at Scottish Rite Cathedral, The Indianapolis Foundation, an affiliate of Central Indiana Community Foundation (CICF), awarded $1 million in surprise grants at a gala celebrating its centennial. The Foundation kicked off a new century of philanthropy by gifting 48 Indianapolis-based organizations and individuals awards ranging from $10,000 to $100,000.
Six organizations that reflect the values, history and mission of The Indianapolis Foundation, as well as a commitment to the future of Indianapolis, received $100,000 Visionary Awards:
Nurse-Family Partnership at Goodwill Industries— Pairs first-time pregnant women with a registered nurse for ongoing home visits through the child's second birthday. This was the first surprise grant of the evening. The Foundation's first grant, in 1924, was also for a visiting nurse program.
Edna Martin Christian Center—Community center in Martindale-Brightwood with programs that increase self-sufficiency, educational achievement, career development and more
Asante Children's Theatre—Youth organization that introduces acting, dancing, singing and storytelling to young artists in a safe, enriching environment
Trusted Mentors—Provides volunteer mentors to adults at risk of homelessness, or to those re-entering the community after time in prison
IMPD Cadet Program—A new pilot program that will educate, mentor and employ inner-city high school graduates that have an interest in public safety
Center for Leadership Development (CLD)—Organization that fosters the advancement of minority youth in Central Indiana as highly-educated future leaders
The Indianapolis Foundation Fellows program, debuted during the gala celebration, creates a path for a diverse group of young leaders to infuse local boards with innovation, energy and creativity, by removing financial and other barriers. Working with Goodwill Industries, Indiana Sports Corp, the Indianapolis Museum of Art, Indiana Repertory Theatre, Visit Indy, the Indianapolis Neighborhood Housing Partnership, the Indianapolis Symphony Orchestra, Second Helpings, the Indy Chamber and CICF, The Foundation will place young leaders on prominent boards and for three years, make $10,000 annually accessible for Fellows to activate as new board members. The Indianapolis Foundation Fellows are:
Sherron Rogers, associate vice president, Eskenazi Health
Adrianne Slash, program and event manager, Leadership Indianapolis
Lily Smith, commercial real estate broker, Warner Retail Group
Marshawn Wolley, director of community engagement and strategic initiatives, IUPUI
Terina Perry, project manager, Lucas Oil
Kiamesha-Sylvia G. Colom, partner, Benesch Attorneys at Law
Doran Moreland, executive director, statewide diversity and community outreach, Ivy Tech
Rebecca King, SKL program director, Leadership Indianapolis
Duane Ingram, chief operating officer, Mapleton-Fall Creek Development Corp.
Emily Masengale, principal, Christel House
The Foundation also awarded $10,000 each to Indy Professional Theatre MVPs, creative professionals whose work in theater contributes to the vibrancy of the cultural community and the strength of our city. The MVPs are:
David Alan Anderson
Ryan Artzberger
Rob Johansen
Constance Macy & Rob Koharchik
Robert Neal
Ben Asaykwee
Ben Rose
Lauren Briggeman
Jeffrey Martin
Mark & Laurel Goetzinger
Ten organizations whose charitable endowments are maintained and managed by CICF were randomly chosen to receive a $10,000 gift into their endowments. Additionally, 10 randomly-selected audience members were awarded the opportunity to work with The Foundation to allocate $10,000 each to a Marion County not-for-profit organization of their choosing.
Brian Payne, president and CEO of The Indianapolis Foundation and CICF, closed the evening by referencing the legacy this generation is leaving for the Indianapolis of the future. To mark its 100th anniversary, the Foundation has established two Ben Franklin Funds that will provide $200 million for the city's not-for-profits in 2116.
"It's an act of awe and wonder. In a hundred years, people in Indianapolis—maybe your grandchildren or great-grandchildren—will be realizing the impact of a two-hundred-million-dollar gift. You are quite literally sending a gift into the future, trusting that it will be well spent."

-Brian Payne

CICF also produced IN Light IN, an interactive light festival on the canal, to round out the weekend of centennial celebrations.
---
Photos from the gala
[cycloneslider id="if100-gala"]