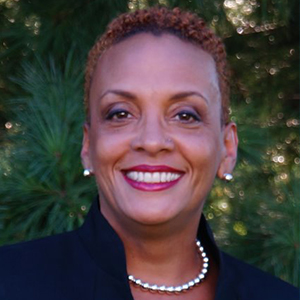 Central Indiana Community Foundation announced Pamela Ross as its new vice president of opportunity, equity and inclusion, a new position to the foundation. Ross will be responsible for leading the foundation's initiatives that support equity and inclusive economic growth.
"…we needed an executive dedicated to the work of creating a more equitable Central Indiana…"
This position was born from the ongoing development of a new strategic plan that seeks to activate the transformative power of people, ideas and investment toward a Central Indiana with equitable opportunity for everyone to reach their full potential no matter their race, place or identity.
"It became evident as we began setting our direction for the next five years that we needed an executive dedicated to the work of creating a more equitable Central Indiana and ensuring that we live our values internally as well," said Brian Payne, president and CEO of CICF.
An Indianapolis native with deep knowledge of the community, Ross has more than 25 years of professional experience in the social services field, managing multiple programs dedicated to elevating the awareness and improving the plight of children and families. In her previous positions, Ross has worked with many diverse populations at several not-for-profit and corporate organizations in Indianapolis, across the country and abroad, including Tunisia, Africa.
Ross earned her bachelor's degree from Indiana State and her master's degree in social work from University of Georgia, where she focused on community development and program evaluation. She joined the foundation in 2016 as a community investment officer. In her role, Ross provided technical assistance to grantees and cultivated relationships with not-for-profit organizations. She also made grant recommendations to The Indianapolis Foundation board of directors in the areas of youth workforce, youth development, diversity and Summer Youth Program Fund.
"We're happy to have Pam in this newly formed position," said Payne. "Her expertise and leadership in the community have been vital to the foundation's ability to develop deep relationships and trust and will be critical to CICF moving forward. This is an exciting change for us and our ability to serve the community."
Ross will report directly to Payne, effective April 1.