Sturdivant, Guadalupe Pimentel Solano to join community leadership and effective philanthropy team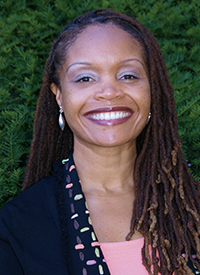 Central Indiana Community Foundation (CICF) today announced the appointment of Dr. LaTasha Sturdivant as senior director of special initiatives and research on the foundation's community leadership and effective philanthropy team. Additionally, Guadalupe Pimentel Solano has been hired as a community leadership officer. Both positions are effective immediately.
As senior director of special initiatives and research, Dr. LaTasha Sturdivant will lead The Indianapolis Foundation Library Fund, the Herbert Simon Family Foundation Love of Reading project, and research related to CICF's new mission and strategic initiatives. She previously served as a grants officer at CICF until 2014.
Dr. Sturdivant has over 20 years of experience in not-for-profit and education environments with a focus on organizational capacity building, program design and development, qualitative research, strategic philanthropic investment, and cross-sector partnership cultivation. She most recently served as director of community initiatives for The Children's Museum of Indianapolis. Dr. Sturdivant holds a doctorate in adult learning and development from Lesley University in Cambridge, MA. She also earned her nonprofit management certificate from Indiana University.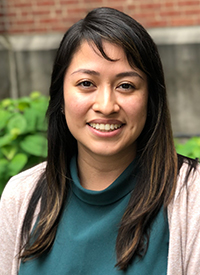 As community leadership officer, Guadalupe Pimentel Solano will work with not-for-profit organizations and initiatives around economic mobility and family stabilization in support of CICF's new strategic plan. Pimentel Solano has extensive experience in community outreach and not-for-profit leadership as founder of the Indiana Undocumented Youth Alliance, co-chair of the Mayor's Latino Advisory Council and founding member of the Latino Youth Collective. Pimentel Solano also has a legal and public policy background, having served as community outreach director for Indiana State Senator J.D. Ford. She holds a bachelor's degree from O'Neill School of Public and Environmental Affairs at IUPUI.
---