by Mackenzie Poole
Community Leadership Officer at Hamilton County Community Foundation
---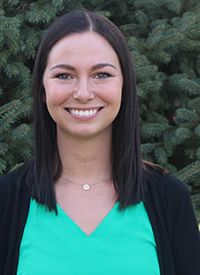 On Feb. 12, the Hamilton County Community Foundation convened not-for-profit organizations serving Hamilton County to provide them an opportunity to learn more about innovative programs and services that are available to them in Central Indiana. During one of the sessions, a speaker asked the room if in the last year their organization had seen an increase in giving; not one hand was raised. They then asked if they had seen an increase in the need for the services that they provide; every hand in the audience was raised. As we continue to see this trend in reduced unrestricted giving, but an increase in demand, we want to ensure our not-for-profits are equipped with the tools that they need to become sustainable and thrive to make Hamilton County a great place to live, work and play.
We carefully chose the topics listed below to represent areas that we thought were the most applicable to our organizations and would be the most beneficial:
Human-Centered Design – Sarah Herbert from Smallbox explained the power of design thinking using human-centered design which is an actively inclusive approach to problem-solving rooted in creativity. When our not-for-profits take a different approach in solving issues by using empathy, collaboration, visual thinking and iteration, real change can be made.
Impact Investing – Tom Kilian and Jennifer Bartenbach from IMPACT Central Indiana presented on our three foundation's new line of business. IMPACT Central Indiana is a new multi-member LLC created by Central Indiana Community Foundation, The Indianapolis Foundation, and Hamilton County Community Foundation. Its goal is to facilitate social impact investments into businesses, funds and not-for-profit organizations that generate positive and measurable social impact in the community. In the simplest terms, it is like recycling philanthropy with both a social and financial return
Effective Collaborations – Lena Hackett from Community Solutions presented on the power of collaborations. The issues that our not-for-profits are trying to solve, cannot be done alone and require dedicated and neutral facilitation to move the needle. Effective collaborations require focus on the end goal, equal power for all participants, accountability for members and a strong infrastructure.
Social Enterprise – Matt Lewis and Sean McGee from CauseImpact presented on how not-for-profits can create a social enterprise within their organization to create an additional stream of revenue. CauseImpact provides a cohort model to take not-for-profits through ideation of social enterprises and at the end of the cohort they have a business plan to create additional revenue to create sustainability.
Fiscal Sponsorship – Jennifer Bartenbach of the Central Indiana Community Foundation informed participants of the benefits of having a community foundation as your fiscal sponsor. 'Fiscal sponsorship' is a term known with philanthropic and not-for-profit worlds describing a relationship between an established 501(c)3 organization and a project that does not have the status, but whose activities align with the 501(c)3's mission and vision.
Continued Education and Training – Robin Elmerick, CICF's director of effective philanthropy, kicked off this session by letting organizations know about the benefits of housing their charitable organization funds with the community foundation. Some of the benefits include sustainability, donor credibility and relief of pressure on the annual fund. By partnering with CICF, organizations are considered a member of their Not-for-Profit Sustainability Network that includes exclusive training events, access to tools, resources and dedicated staff support.
Dr. Sarah Nathan from the Indiana University Lilly School of Philanthropy introduced different courses and curriculum available at the university. While most think of the school as a place to earn your bachelor's or master's degree, they also offer certified training opportunities in multiple areas such as fundraising management and fundraising for small not-for-profits.
The day concluded with a conversation with Tony Macklin from Ekstrom Alley, Clontz & Associates taking the participants through the process that the Hamilton County Community Foundation has gone through to determine what programs and services we can bring to enhance our Hamilton county not-for profits. Part of this process has been to also look into the feasibility of a physical collaboration hub that would house the programs and services.
I look forward to continuing to work with the not-for-profits serving Hamilton County. The more we come together and learn from one another, the stronger the community we can build—together.