***This piece is part of our content presented at Inclusive City 2020. On Oct. 28, 2020, from the stage of the Madam Walker Legacy Center, we revealed plans to dismantle systemic racism in Central Indiana at Inclusive City 2020. Learn more about that event here.***
Vop Osili, Indianapolis City-County Council president, reflects with CICF leadership on how its mission has impacted the community in the past year.
---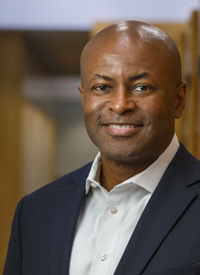 VOP : Those of you who were at Bankers Life for the Inclusive City announcement last spring are no doubt aware of the new mission CICF shared at that event. But for those who aren't aware, that mission is, "to mobilize people, ideas and investments to make this a community where all individuals have equitable opportunity to reach their full potential—no matter place, race or identity,"
"Mobilizing people, ideas and investments."  
Sounds like a movement.  
"Where all individuals have equitable opportunity to reach their full potential." 
Sounds like a movement for change. 
So, to talk about this change, and to reflect on the work done so far, I'd like to welcome Brian Payne and Milt Thompson to join me up here.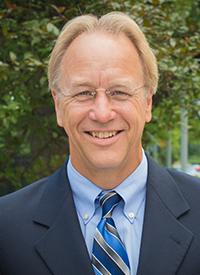 BRIAN: Thank you, Vop. I'm Brian Payne, president and CEO of Central Indiana Community Foundation and President of The Indianapolis Foundation. 
MILT : I'm Milt Thompson, board chair for The Indianapolis Foundation. Vop, this is a change that people of color have been fighting to move forward for a long, long time. We're not here today to talk—at least, not much—about how long it's taken. Could we have gotten here sooner? Absolutely.  
BRIAN: Absolutely, Milt. My personal lack of awareness and my ignorance of systemic racism was a barrier to earlier action, as has the ignorance of much of White America. Now we have to act with urgency to make up for lost time.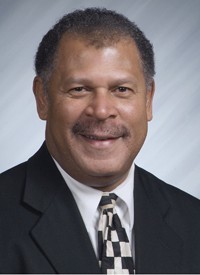 MILT : One of the things we've realized is that we had never really had the conversation, as a community or as an institution: About race, about power—about how power has historically been guarded, and about how it could—ideally—be shared.  
So we started having those conversations. They're not easy ones. They require honesty… vulnerability…a willingness to deal with some unflattering truths. 
VOP : Brian, you spoke last year about looking at the changes CICF has helped to make and your realizations about the people who have been left out. What's come out of that? 
BRIAN: We renewed our efforts to gather input from those we hadn't heard from—and in some cases, hadn't been in relationship with. And we realized that while our community has changed for the better over the years, many people are still being left behind. 
We know there is a growing gap between the affluent and poor in Central Indiana. That the chances of making it out of poverty are slim, and the chances of doing better than your parents are decreasing. Simply put, the American Dream— which I have also learned often isn't even a concept in many Black families—the American Dream is getting more impossible for more people. And of course, we learned that race has a profound impact on opportunity. We realized that if we wanted to truly address these inequities in our community, we would need to dismantle systemic racism in Central Indiana. And we've learned that White people created these racial systems and it is largely up to White people—who have a disproportionate amount of power—to own this truth and to fix and dismantle these systems. But the work must also be in collaboration with people of color who have become the experts through lived experiences on the harm these systems do to all of America. "What can White Leaders do?" is a theme we will be exploring later today. 
MILT: Our vision has been for CICF to become an anti-racist, multi-cultural organization. And for our community of Central Indiana to become—and be recognized as—an anti-racist community.  
VOP: Here's what we've seen from the City-County Council: Over the past year, CICF has supported racial equity training for nearly every member of the council and more than 40 members of the mayor's office. Those trainings have changed the way we look at everything we do as a city government: from city services and economic development to health and safety.  
MILT: That training is provided by the Government Alliance on Race and Equity, a national network of local and regional governments. It's not just about the habits and attitudes of individuals—though that definitely is a part of it. It also dives deeper: into programs, policies and institutional strategies that create and perpetuate inequities.  
BRIAN: Exactly. What's been understood through these racial equity trainings—and all of us at CICF have done similar ones—is that it goes way beyond whether one White person is nice to one Black person. It's about acknowledging that the power of White people and that of White supremacy culture has been foundational to the systems that make up our community—systems like philanthropy and city government. Every system. 
We need to change the ways we operate, in order to create true inclusiveness and opportunity for our Black neighbors. Our Latinx and Indigenous neighbors. And every individual in our community whose voice, needs and very humanity have been ignored. 
We at CICF have been far from perfect. But we have been learning from our mistakes. We have learned that many of us have shown our White fragility and have defaulted back to bad habits that are not inclusive and do not give equitable access to opportunity. In fact, we postponed this event from its original date in August because we needed to do more work internally before we could stand before you. 
MILT: During the past year and a half, our board leadership and staff at CICF have been reflecting on what we've learned and how we can move forward with greater insight and determination.  
BRIAN: It's a process. We're just beginning it. We recognize that this commitment to dismantle systemic racism is a generational one, but we feel excited and hopeful about the progress that has been made so far. 
---
UP NEXT: video from CICF staff exploring how the organization's commitment to racial equity impacted them both professionally and personally