As a continuation of the conversation with Fishers Arts Council

, we discuss why local art is an important expression of inclusion and how the Hub showcase embraces it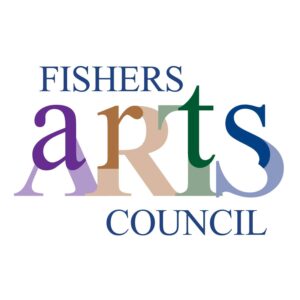 After an interview with Fishers Arts Council about transitioning into the Collaboration Hub from Fishers City Hall, we focus in on how art has meaning for a community's identity. As a recap, the Fishers Arts Council's monthly galleries and receptions are being held at the Collaboration Hub (the Hub) located at Hamilton County Community Foundation through the end of 2022 via a Fishers Arts & Culture Commission grant that was awarded for Hamilton County Community Foundation act as host for these events.
Can you describe the impact of local art on the community? Specifically, explain the following:
Describe the desire for local art.

More art by local and regional artists appears to be desired in Fishers. There are few opportunities for Fishers artists to display their work in Fishers where the average person may feel comfortable walking into, viewing and enjoying. We are seeing attendance growing at our receptions. So far, we have had little trouble attracting local artists from all "schools" and price ranges.

Describe the vision of Fishers Arts Council and how these galleries are growing it.

We believe that as people throughout Hamilton County become aware of what Fishers Arts Council is offering through Hamilton County Community Foundation, they are going to want to see more art and, perhaps, become involved with groups for discussion and even classes. We hope that the new Fishers Art Center will work with the Collaboration Hub gallery to increase appreciation, participation and creation.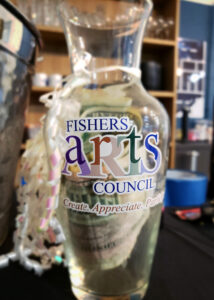 Describe how people can express their appreciation of local art.
At this point, the only way for attendees to show an expression of appreciation is to reach out to the staff and/or artists to share their views or to purchase a work of art. Our goal is to share the talent of artists for the appreciation of Hamilton County residents, workers, and visitors. We hope that enjoyment leads to artwork being purchased for homes, offices and businesses.
Describe how art connects the community inclusively.

Art is highly inclusive! There are no boundaries of the subject; political thought or method (visual, performance, culinary, etc.). We hope to include in August the History of Fishers, Hamilton County, and Small Town Indiana, visually and in the written word with books detailing that history. We want art at the Hub to be OPEN.

Describe how art opens the door to sharing ideas and celebrating differences. 

We can perceive art by seeing it, hearing it, touching it and tasting it. As much as we do this, what each of us perceives may be, and often is, different from others. We hope that the art presented at the Hub allows attendees to go about their lives sharing what they have experienced with others. We need to grow the human bond of fellowship and hope that experiences at the Hub will be part of that.
"Art takes many forms and is an incredibly healthy form of human expression – it helps us work through and with emotions, connections, and things we can't express or aren't comfortable expressing in another manner.

"
Describe Fishers Arts Council's hope for how art impacts individuals and groups to act.

Expressing oneself creatively can lead some to hesitation. When some think of "art" they only think about visual art, and therefore limit themselves to "I can't draw" or "I don't know how to do that." Art takes many forms and is an incredibly healthy form of human expression – it helps us work through and with emotions, connections, and things we can't express or aren't comfortable expressing in another manner. Movement, vocalizing, creating sounds out of everyday items, writing, and rearranging items are all methods of expression and, in their own ways, art. FAC strives to share various art forms and methods of personal expression to show that no one style truly defines "art". We created our Spark! of Creativity program to showcase various methods of expression that allow guests the ability to walk up and try, and continue trying or move on to something else to see what sparks their own creative potential.
How can people stay in touch or get involved with Fishers Arts Council? 
Follow Fishers Arts Council on Facebook @FishersArt and on Instagram @FishersArtsCouncil – as an all-volunteer organization with one part-time staff member, Fishers Arts Council is always looking for more volunteers who want to help support arts and culture in Fishers. Reach out to us on social media or through our website at FishersArtsCouncil.org for ways to get involved.
---