Central Indiana Community Foundation (CICF), The Indianapolis Foundation, Hamilton County Community Foundation, Women's Fund of Central Indiana and IMPACT Central Indiana are a $1 billion collective of philanthropic organizations committed to making Central Indiana a community where all individuals have an equitable opportunity to reach their full potential—no matter place, race or identity.
Throughout the past few years, our organizations shifted our internal structure to better position our teams to support and lead in our communities. This new structure allows us to take advantage of sharing strategies and foster stronger partnerships amongst ourselves to build a stronger and more equitable Central Indiana community. Working together through the CICF philanthropic collaborative invites each entity to closely learn, share and expand on each other's work and success.
Hamilton County Community Foundation was a key partner in creating and launching Youth Assistance Program across the county. Youth Assistance Program provides early intervention and advocacy for youth facing challenging life circumstances as an alternative to entering the criminal legal system. Through the collaborative, The Indianapolis Foundation witnessed the success and shared learning directly from colleagues in Hamilton County and laid the groundwork to bring Youth Assistance Program into Indianapolis communities.
The Movement of 10K digital platform is a tool created by The Indianapolis Foundation that is already supporting how all entities within the collaborative are inviting their different partners in to advance their racial equity journeys.
These are only two examples of many that illustrate the shared power that continues to amplify the entire CICF philanthropic collaborative. Working together, our teams are advancing each organization's unique strategic plan to drive our shared commitment to equity within its communities. The collective support of our Equity Partners makes this work possible.
below IS AN OVERVIEW OF SOME RECENT PROGRESS from our collaborative:
---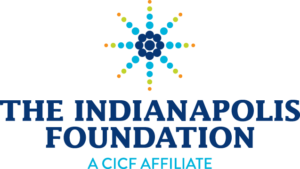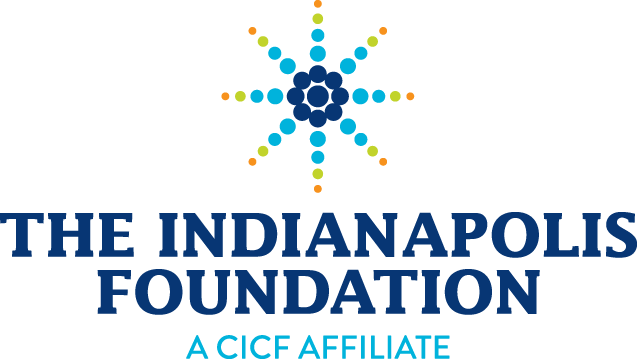 The Indianapolis Foundation has aligned its funding priorities and grant investments in the community around CICF's mission and the five leadership initiatives for Marion County listed below. As we work towards building a stronger community for all, we are guided by our current strategic plan.
Family Stabilization
Economic Mobility
Criminal Justice Reform and Violence Reduction
Neighborhood Empowerment and Placemaking
Dismantling Systemic Racism
These initiative areas have multiple projects with desired outcomes that drive activity in one of two high-level strategies: 
Interrupt systems that unfairly hold people back and create new systems centered in equity
Empower people and neighborhoods
---
MVMT10K Launched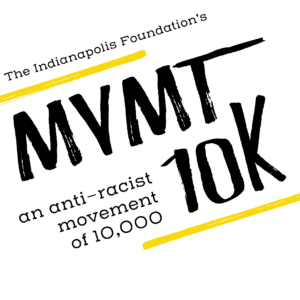 In the fall of last year, The Indianapolis Foundation introduced Movement of 10,000 (MVMT10K), a digital platform with the purpose to inform, inspire and ignite equitable change and justice for Indianapolis and the larger Central Indiana community. MVMT10K—available as both a mobile app and online—invites users to advance their learning and understanding of racial equity and guidance toward collective action. Additional features are currently in development and will be updated in the platform later this spring. If you haven't already, join the movement and commit to a personal journey to racial equity at MVMT10K.org.
---
Neighborhood Empowerment Pathways
The Indianapolis Foundation launched Neighborhood Empowerment Pathways, a $3 million partnership with Cummins and The City of Indianapolis to sustain grassroots not-for-profits closest to the community's assets and challenges, and through their proximity, uniquely positioned to supply solutions and seize opportunities. A central goal of the three-year initiative is to honor and support the agency and assets of Black and Brown residents and neighborhoods in Indianapolis. The initiative has four strategic paths to empowering neighborhoods and their residents:
Community organizing
Resident leadership
Non-for-profit infrastructure development
Community investment
Since launching Neighborhood Empowerment Pathways, the foundation has partnered with Partec Consulting Group, a local Black-woman-owned company, in creating multiple learning opportunities designed specifically for grassroots organizations led by people of color.
---
Black Professional Resident Theatre Company
Indianapolis Black theatre artists have communicated that the local Black theatre ecosystem needs to be supported and enhanced so Black theatre artists have more opportunities to develop their craft and grow their professional opportunities and artistic careers in Central Indiana. The Indianapolis Foundation and CICF are partnering with The District Theatre on Mass Avenue and Black theatre leaders to resource a new Black professional theatre that will produce a season of four plays per year, provide financial support for long-time existing Black theatre and storytelling organizations, and create a professional development and training hub focused on the needs of Black theatre artists, technicians and administrators. Our foundations believe in the power of narrative and stories to change people's awareness, hearts and minds. Stories told by and for Black artists are key to making Indianapolis and Central Indiana more equitable and just.
With the help of The Indianapolis Foundation and CICF, The District Theatre received a two-year, $350,000 grant from the New York City-based, Andrew W. Mellon Foundation to support the professional development and training hub. Additionally, the Mellon grant will support the production of six plays by Black Indiana playwrights, themed around the historic Indiana Avenue in Downtown Indianapolis. A search committee led by Black theatre leaders and Black board members of The District Theatre has been formed to recruit the artistic director of the Black professional resident theatre company and the director of the professional development and training hub.
---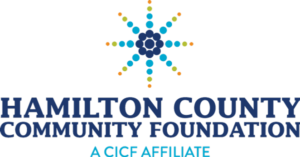 In Hamilton County, we are actively engaged in the multiple initiatives featured here. Hamilton County Community Foundation has aligned its funding priorities and grant investments in the community around its shared mission with CICF and three leadership pillars. As we work towards building a stronger community for all, we are guided by our current five-year strategic plan, which runs from 2019-2023. Our three pillars are:
Family & Youth Empowerment
Inclusive Economic Growth
Mental Health
---
Hamilton County Behavioral Health Collaborative
According to the Indiana Behavioral Health Commission, approximately one in five Hoosiers experience mental illness each year. And for every four Hoosiers treated for mental illness, one additional Hoosier is untreated. Furthermore, as instructed by the General Assembly, the Commission studied the cost of untreated mental illness in Indiana and estimates that cost to be a staggering $4.2 billion annually. The Hamilton County Behavioral Health Collaborative is a partnership with Invest Hamilton County, Hamilton County commissioners, Hamilton County Council and Hamilton County Community Foundation. The goal of the collaborative is to identify and invest in opportunities that ensure residents—no matter race, place or identity—achieve optimal health in mind, body and spirit.
This leadership collaborative is committed to the following strategies:
Identifying and supporting housing pathways for independent living for individuals involved criminal legal system and also establishing or increasing the availability of recovery housing.
Developing a crisis intervention continuum of care and supporting more integrated health.
Creating a platform that informs the public about behavioral health needs and available resources and supports in Hamilton County.
Reducing barriers to data and information sharing across agencies.
Destigmatizing mental health.
Hamilton County Food Resource Coalition
According to Feeding Indiana's Hungry, nearly 1.2 million Hoosiers experienced food insecurity at the start of the COVID-19 pandemic in 2020. Hamilton County residents were no exception –with 1 in 10 currently experiencing food insecurity. Emergency food system usage increased by 154%, while Gleaners Food Bank reported a 59% increase in demand in Hamilton County throughout the pandemic.
Created by the Hamilton County Community Foundation, the Hamilton County Food Resource Coalition is made up of data-driven, results-focused, county-wide partners concentrating on addressing food insecurity across all of Hamilton County.  The main strategies the Coalition is committed to addressing are:
Ensuring pantries and residents have access to food.
Decreasing the number of school-aged youth experiencing food insecurity.
Building out the capacity of a food support network to connect individuals and families with the community resources they need.
Attainable Housing
Through an investment with IMPACT Central Indiana, the foundation advanced its initiative of inclusive economic growth by addressing the growing need for attainable housing for all who wish to call Hamilton County home. Hamilton County Area Neighborhood Development, Inc. (HAND)— a not-for-profit community housing development organization and a foundation partner – identified a six-figure funding gap for its Fishers Cumberland Cottages project. The development includes 11 two- and three-bedroom rental cottages and a community garden. The funding gap, caused by rising interest rates and construction costs, required immediate attention for the project to proceed. This investment will support HAND in addressing the housing needs of low-income and moderate-income individuals, families and senior citizens in Hamilton County.
---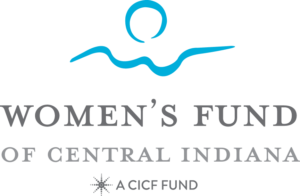 Women's Fund of Central Indiana is a special interest fund of CICF. Women's Fund of Central Indiana leverages community leadership and its funding capacity to be the most influential organization in creating transformative and sustainable change for women and girls.
---
Executive Women of Color Leadership Program established
The 2022 Women in the Workplace report, conducted by McKinsey & Company and LeanIn.org, revealed that "despite modest gains in representation over the last eight years, women—and especially women of color—are still dramatically underrepresented in corporate America. And this is especially true in senior leadership: only one in four C-suite leaders is a woman, and only one in 20 is a woman of color."
Women's Fund of Central Indiana launched the Executive Women of Color Leadership Program, a new partnership with Black Leadership + Legacies, Inc., founded by Carolene Mays. The program's mission is to develop, coach and empower women of color to move into higher-level leadership roles, including the C-suite. The first cohort of women in the program has already participated in workshops facilitated by leaders in the Central Indiana civic and business community.
Event with The Duchess, Megan Markle
In November, Women's Fund welcomed more than 1,100 guests to The Power of Women: An Evening with Meghan, The Duchess of Sussex at the Indianapolis Marriot Downtown. Guests enjoyed an evening of networking, food and a fantastic conversation between The Duchess of Sussex and Rabbi Sandy Sasso.
The conversation focused on women's empowerment and the importance of supporting women and girls. Among the guests were 20 young women chosen to represent their high schools and communities at this celebration of womanhood. Proceeds from the event will allow Women's Fund to continue its mission to mobilize people, ideas and investments so every woman and girl in our community has an equitable opportunity to reach her full potential—no matter her place, race or identity.
New Leadership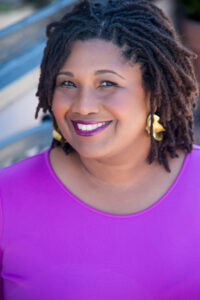 Tamara Winfrey-Harris was named Women's Fund president in December. Through leadership in areas across CICF, including marketing and communications, grantmaking, community leadership, effective philanthropy and others, Tamara gained a reputation as a results-driven leader expert in utilizing effective communication, problem-solving skills and coalition building to gain buy-in and drive organizational change and community impact. Winfrey-Harris' position as a published author and national thought leader on issues of gender and race gives her a unique ability to understand and elevate the opportunities specific to women and girls in Central Indiana.
---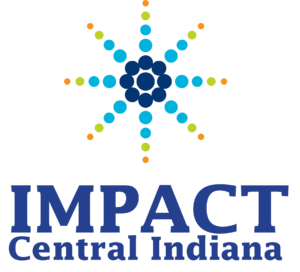 IMPACT Central Indiana is a multi-member LLC created by Central Indiana Community Foundation, The Indianapolis Foundation, and Hamilton County Community Foundation. Its goal is to facilitate investments into businesses, funds, entrepreneurs and not-for-profit organizations that generate positive and measurable social impact in the community. Strategic investment focus includes:
Businesses and enterprises led by people of color
Neighborhood preservation and community-led development
Inclusive economic growth
Philanthropic innovation
Account holder directed investments
---
Cook Medical partnership & 38th & Sheridan – Goodwill Project & Grocery Store
In partnership with Cook Medical, Goodwill of Central & Southern Indiana, The Indianapolis Foundation, and United Northeast Community Development Corporation, IMPACT Central Indiana set out to increase opportunity for the northeast Indianapolis community through the 38th and Sheridan Avenue projects. This investment will help support a neighborhood considered a food desert with some of the highest levels of unemployment and poverty in the state.
The $15 million, 40,000 square foot medical device facility was constructed using 100% local, diverse (minority, women, disability and veteran-owned) vendors and strives to hire its 100 employees from the surrounding neighborhood. The facility opened in May 2022 and will have an estimated economic impact of $25.9 million annually for Marion County.
Resident engagement has been fundamental in each step of this development. Conversations with the community helped inform Cook Medical to include investing in and creating a local grocery store that is owned, managed and operated by residents. The Indy Fresh Market is set to open later this year.
1/2 Million Investment from Community Leadership Innovation Fund Supporting Indy Fresh Market
Market initiative through IMPACT. This fund is comprised of five philanthropic leaders—Lori Efroymson-Aguilera, Marianne Glick, Myrta Pulliam, Cindy Simon Skjodt, Charlie Sutphin— and three foundations—CICF, The Indianapolis Foundation, and Hamilton County Community Foundation, represented by each boards' leadership. The fund aims to provide unique solutions for current, pressing issues in Central Indiana.
Food insecurity and food deserts continue to be a challenge in Central Indiana. Reinforcing the collaborative's mission of equitable opportunity—no matter place, race or identity—Indy Fresh Market will bring a much-needed resource to the Northeast side of Indianapolis.
Two neighborhood entrepreneurs, Michael McFarland and Marckus Williams will manage the store. Using a lease-to-own model, they will eventually own the real estate and the business.
Investments in Affordable Housing in Hamilton County
With a $1.4 million investment from Hamilton County Community Foundation, IMPACT initiated the facilitation of gap funding for the Fishers Cumberland Cottages attainable housing project of Hamilton County Area Neighborhood Development, Inc. (HAND).
The foundation and IMPACT Central Indiana provided a lower interest rate for HAND's loan and significant capital funding for the project.
---
We could not do this work without the support of our Equity Partners.
Thank you to this incredible group of individuals, families and organizations for your generosity and commitment to investing in equity for a stronger Central Indiana community. For all.