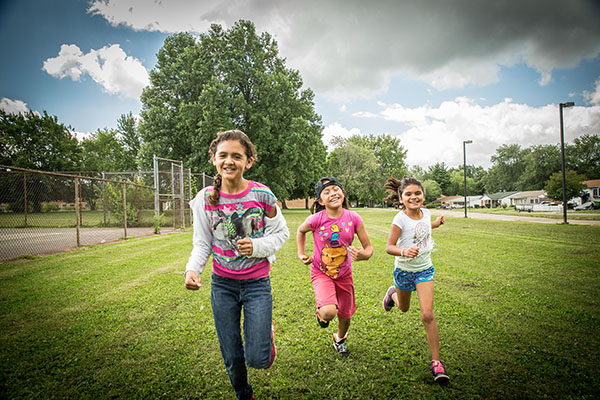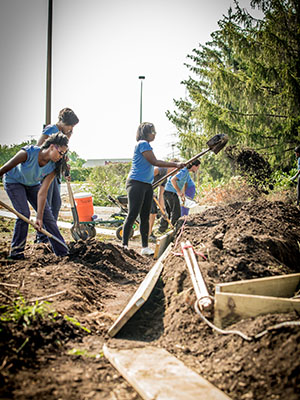 The Indianapolis Foundation board of directors approved and awarded $1,761,000 in grants to 39 not-for-profits serving Marion County residents on March 10, 2015.
Grant requests were approved by The Indianapolis Foundation board of directors and made possible by generations of community donations to the Endowment for Indianapolis (an unrestricted endowment). Supplemental funding for these grants came from two "field of interest funds" of The Indianapolis Foundation: Howard Intermill and Marion Intermill Fenstermaker Fund, and Clara Noyes Fund for Ballet.
"The innovative programs and projects receiving grants this month are in place to positively impact Central Indiana now and in the future, just as The Indianapolis Foundation was created to do nearly 100 years ago," said Cindy Simon Skjodt, chair, The Indianapolis Foundation board of trustees. "The vision of these donors and the Foundation's long-term commitment make these grants possible, and it is our privilege to fulfill our donors' wishes and intent."
View The Indianapolis Foundation Grantees list.
ABOUT THE INDIANAPOLIS FOUNDATION: Established in 1916, The Indianapolis Foundation was one of the first community foundations in America. The Foundation is a public charity and an affiliate of Central Indiana Community Foundation (CICF), a collaborative effort between the community foundations serving Marion and Hamilton Counties. As Indiana's oldest and largest community foundation, The Indianapolis Foundation was created to ensure that the quality of life in Marion County continuously improves; to help where the needs are greatest and the benefits to the community are most extensive; and to provide donors a vehicle for using their gifts in the best possible way now, and in the future as conditions in the community change.
It awards approximately $7 million annually to support current and future community needs, and is governed by a board of six publicly-appointed trustees (Two are appointed by the Mayor of Indianapolis; two by the Marion County Circuit Court Judge; and two by the United States District Court presiding over Indianapolis).  
ABOUT CENTRAL INDIANA COMMUNITY FOUNDATION:
Central Indiana Community Foundation (CICF) is a $720 million public foundation transforming the lives of central Indiana residents in three ways: consulting donors, family foundations and their professional advisors on charitable giving; awarding grants to effective not-for-profit organizations; and providing leadership to seize opportunities and address community needs. CICF was established in 1997 as a partnership between The Indianapolis Foundation, serving Marion County since 1916, and Legacy Fund, serving Hamilton County since 1991. For more information about CICF, visit cicf.org, or contact Mike Knight at mikek@cicf.org.