Trinity Free Clinic Provides No-Cost Medical Clinics to Residents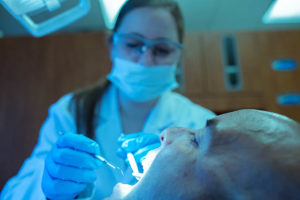 Divorced, uninsured woman in need of emergency eye surgery; laid off asthmatic unable to afford medication; uninsured mom with severe dental problems; factory worker with debilitating back pain; immigrant children in need of immunizations. The list of Hamilton County's Trinity Free Clinic patients is diverse and heart-breaking.
Trinity Free Clinic opened its doors in 2000 as an outreach ministry of Our Lady of Mount Carmel Catholic Church in Hamilton County, but has since earned its independent 501(c)(3) status with Legacy Fund, an affiliate of Central Indiana Community Foundation, serving as one if its first donors.
Trinity opened as an acute clinic to serve a growing Hispanic population of immigrants, but 2008's Great Recession brought a different demographic to its doors. Because of the recession, the Clinic's Caucasion population has doubled from 857 in 2008 to 1,948 today. Conversely, Hispanic patients, the clinic's original target demographic, have declined from 1,462 in 2008 to 1,302.
"When people come here, they are not here because they want to [be]. People come here when they have nowhere else to go," says Dina Ferchmin, Executive Director of Trinity Free Clinic. "If I had to describe the people we serve, we serve the working poor."
In fact 88 percent of Trinity Free Clinic patients fall into the low- or very low-income category; the average patient earns $17,421 for a family of four. Ferchmin says many of the clinic's patients work in labor-intensive positions that lead to injury or illness—a costly emergency for the uninsured.
Trinity Free Clinic patients are almost always in crisis and often out of work because of pain, injury or illness. First-time patients utilize "Open Clinic" every Saturday to receive general medical and dental services; the rest of the week requires an appointment with a specific clinic: dental, physical therapy, women's health, podiatry, hypertension, immunizations, pediatrics, or asthma.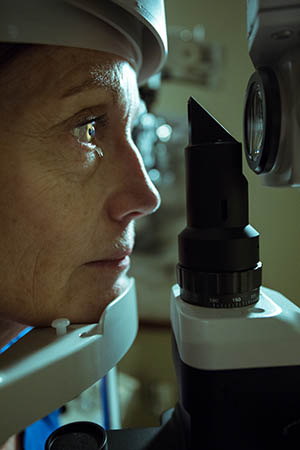 "If you come here on a Saturday," says Ferchmin, "it is heart wrenching. In the winter time people are wrapped in blankets and the waiting room is packed."
New healthcare laws helped. Kind of. In 2014 the Affordable Care Act took effect, but because the average income for a patient at Trinity Free Clinic is $17,421, they earn too much to be eligible for Medicaid yet not enough for federal healthcare—leaving a gap in coverage.
In January 2015 the Healthy Indiana Plan (HIP) 2.0 expanded coverage for Medicaid to bridge that gap, but it still did not eliminate a need for Trinity Free Clinic. Deductibles frequently require a large percentage of a family's monthly income that would otherwise go to basic needs such as food and shelter.
"It's just delightful—the feeling that you get from helping somebody that you know would otherwise fall through the cracks and wouldn't have the assistance," says Ferchmin, who adds that this positive impact is one reason the clinic has over 500 active volunteers that schedule their hours three months in advance.
Many of those volunteers serve as translators—in January 2015, immigrants from 28 countries walked through the clinic's door in crisis.
"Are some illegal? Probably, we don't ask. All I know," says Ferchmin, "is that here in my community there is a sick child. That child sits next to my child in school. It makes sense to make sure that child is healthy."
One reason Trinity Free Clinic sees so many immigrants is because newcomers often don't understand the healthcare system. In addition to a patient advocate and translators, the clinic also purchased a program that translates medication labels for patients, a tool that made one patient cry in appreciation.
Trinity Free Clinic relies largely on grants, fundraising, community partners and in-kind donations to keep its doors open. Nearly all (87 percent) of its donations support patient care, including prescribed medication.
"A lot of miracles happen here all the time. We believe that the need shows itself first, and then the volunteers [and equipment] come. It's uncanny how those things happen here," says Ferchmin.
Ferchmin's passion to keep her community safe and healthy matches that of the entire paid and volunteer staff at Trinity Free Clinic. It's an organization built on respect, empathy and love for its Hamilton County neighbors.
To learn more about helping your neighbors in Hamilton or Marion County with a Personal Foundation, contact Rob MacPherson, vice President for Development and Philanthropic Services, at 317.631.6542 x199 or robm@cicf.org.