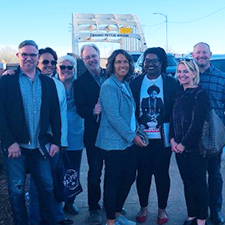 CICF's leadership team took a trip earlier this year to learn more about the history of race and civil justice in our country. During the trip, they visited:
Pamela Ross, vice president of opportunity, equity and inclusion, and Rob MacPherson, vice president of development and strategy, shared a reflective conversation about the trip, how it affected them personally and our organization's generational commitment to racial equity in Central Indiana.
This video is part one of an ongoing series.
---