by Rob MacPherson
Vice President of Development & Strategy at CICF
---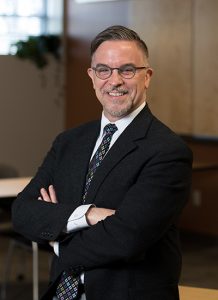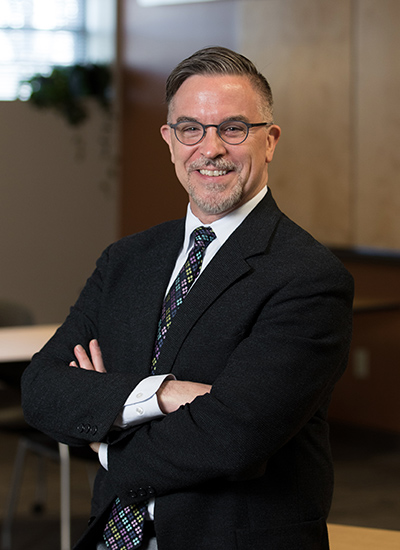 With the announcement of CICF's new mission and strategic direction comes new opportunities to engage—in a new and more direct way—with people interested in addressing our community's deeply rooted disparities. Our board and staff have bravely and boldly made a generational commitment to address racial inequities. We are ready and willing to do this work while continuing to make your client's and any charitably minded person's philanthropy match their passions and interests. We do that better than anyone, and that won't change. We will not force anyone—especially our donors—to make grants, invest in or support programs, organizations, institutions or practices and policies that they don't believe in.
However, for those that are interested in learning about, engaging in and acting on the racial disparities in education, health, housing and criminal justice, CICF is ready to include you on our learning journey. Those four issue areas are central to what we've learned over the last three years as we dug deeply into how systems and institutions have intentionally excluded people, especially those of color. So, as we enter the first year of our strategic plan, CICF is raising awareness and leveraging financial investment in programs and organizations that will address the racial disparities in housing, criminal justice, education and maternal and infant health outcomes.
I highlight below three specific initiatives we are raising money and awareness for. We invite you and any of your clients who are interested to learn about and engage in these projects.
Housing to Recovery Fund
On any given night in Indianapolis, there are over 1,700 individuals and families who experiencing homelessness. More than 55% of those people are African American; 20-25% are children. Temporary shelters and transitional housing facilities are at capacity. We must move past simply managing homelessness and find a way to end homelessness in our community. The long-term and stable solution is "permanent supportive housing" comprised of three components: 1) rental subsidy 2) a designated rental unit, and 3) case management and wrap-around supportive services that provide each individual or family the assistance and guidance needed to be healthy and remain housed.
Indianapolis has enough rental subsidies (government vouchers) and units to house over 300 people, but the city lacks the social service capacity to provide the needed case management and wrap-around services. The Housing to Recovery Fund will fill that gap by providing capacity-building grants to homeless service agencies to fully support newly housed individuals and families. This is a moral imperative, but also an economic one. Housing the chronically homeless population reduces emergency room costs, police and incarceration expenses and increases both physical and mental well-being.
CICF, in partnership with the City of Indianapolis and Coalition for Housing Intervention and Prevention (CHIP), will administer these grants using a pay-for-success model that only invests in housing stability outcomes (staying housed for over one year). We need to raise $1 million by September 2019 and an additional $3 million by December 2020 to take advantage of the available subsidies and housing units.
The Bail Project
The Bail Project is a national effort to combat mass incarceration at the front end of the system by paying bail for non-violent, low-risk people in need, reuniting families and restoring the presumption of innocence. In Marion County, an average of 2,000 people are in jail awaiting trial simply because they cannot afford bail. This cash bail system criminalizes poverty, devastating low-income families and disproportionately affects people of color, women and the LGBTQ community.
The Bail Project also provides support to ensure accountability from the accused through the court process. Effective court reminders, transportation assistance, childcare, referrals to social services and other supports are all provided. As a result, 96% of the Bail Project's cases appear in court, 50% are dismissed and less than 2% received a jail sentence. In traditional cash bail cases, 90% of the accused plead guilty just to get out of jail faster, but they then live with the consequences on their record. Because bail is returned at the end of a case, donations to The Bail Project can be recycled and reused. CICF is supporting the start-up costs of The Bail Project office in Indianapolis and has advocated and paid the bail for nearly 150 people – 95% of them keeping all of their court appearances. The Bail Project estimates needing to raise $125,000- $275,000 annually over the next five years for its Indianapolis efforts.
Equity Partners Fund
As I state above, CICF's new vision is a generational commitment, but we are making progress every day. We strive to be an example for others to learn from by building partnerships; using an equity lens in our policies, practices and decision-making; continually learning about America's racist past and working to eliminate racist systems that still exist.
To do this, we have created the Equity Partners Fund, a flexible resource for CICF and The Indianapolis Foundation to further convene, learn and partner with grassroots organizers and institutional leaders to help empower people and change systems. Funding will augment educational programming sessions with racial equity experts; support community conversations and guest speakers; provide small neighborhood-based, resident-led grants for projects or community organizing; and enable CICF to dedicate and grow staff resources to convening and facilitating around issues of race, equity and inclusion. $250,000 annually will augment CICF's investment and fully support projects that move this work forward.
These are just three fundraising initiatives, among many others, that we have committed to supporting. I invite you to learn more and join us as we move from an arm's length relationship to standing shoulder to shoulder with advocates who want to help everyone in our community have the opportunity to reach their full potential – no matter their place, race or identity.
---
Interested in learning more?
CONTACT ME.
Rob MacPherson
Vice President of Development & Strategy
317.634.2423 x509
RobM@cicf.org