$1 million grant from The Efroymson Family Fund will support innovative museum programs and initiatives through 2018
Indianapolis Museum of Art is excited to announce the inventive new ARTx series, made possible with a $1 million gift from The Efroymson Family Fund, a fund of Central Indiana Community Foundation (CICF).
The ARTx series was developed by the IMA's first-ever curator of audience experiences and performance, Scott Stulen, and offers smart, dynamic and highly interactive experiences for audiences on the IMA campus and within the local community. The robust lineup features new public programming and community initiatives, along with enhancements to existing campus programs and events. New offerings such as Grown-up Summer Camp, Art Crossfit and Avant Brunch continue to strengthen the IMA's reputation for quality experiences and intellectual rigor, while creating playful and unexpected points of access for a variety of audiences.
Through the series, Stulen hopes to reinvent perceptions of what to expect at an art museum and transform the IMA into a vibrant community hub.

"Museums are at a crossroads, and forward thinking institutions must change how they attract, engage and interact with audiences," said Stulen. "The ARTx series is an aggressive response to this challenge by creating smart, fun and highly participatory programming to activate the entire IMA campus and reach a diverse demographic of visitors. If successful, ARTx will not only become a leading model for how to create and deploy innovative audience experiences, but also alter how public programs support the mission of a museum."
The series will focus on five categories: art education, connecting to the community, family programs and young learners, unique experiences and special events, and supporting local artists. The series is aligned with the IMA's focus on visitor experience and community engagement.
"The ARTx series is a continuation of our effort to leverage all of the features of the IMA campus," said Dr. Charles L. Venable, Melvin & Bren Simon Director and CEO. "The new programming is welcoming and fun. It makes the IMA accessible to a wider audience and transforms the institution into a lively, exciting destination that embraces all that Indianapolis has to offer. Thanks to the generosity of The Efroymson Family Fund, we're able to provide these dynamic new experiences to our visitors and create new connections with the local community."
The Efroymson Family Fund has had a long relationship with the IMA. The Efroymson Contemporary Art Fund, an endowed fund at the IMA, was established in 2006 by the Efroymson Family Fund to support work by emerging and established local, national and international contemporary visual artists through a rotating installation program in the IMA's Efroymson Family Entrance Pavilion. The newest gift to the institution, the $1 million programming grant, will fund the ARTx series through July 2018.

The new ARTx series focuses on accessibility and building connections, with programs and initiatives that support a visitor-centered experience. Since joining the Museum this past spring, Stulen has worked to diversify program options for visitors coming to the IMA campus.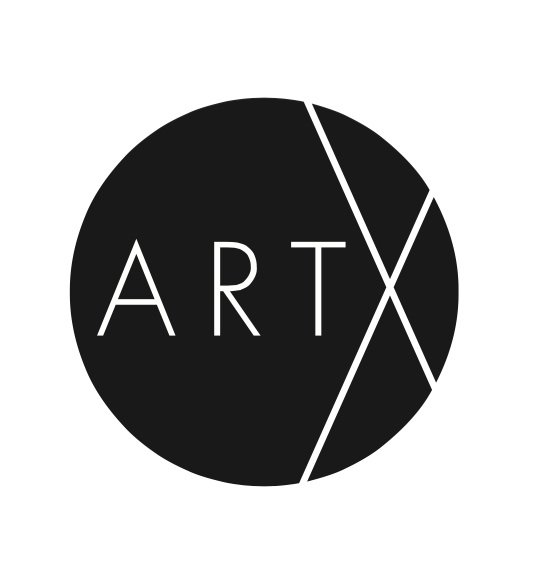 Upcoming ARTx programming scheduled through 2015 includes:
The IMA's first performing artist(s) in residence, Know No Stranger, will create new work throughout the coming year using the IMA as both their stage and studio, including the return of Optical Popsicle to The Toby in October 2015.
A mobile ARTx truck to take programming into the surrounding community and throughout the IMA campus.
A self-guided 'choose your own adventure' museum tour, inspired by the popular children's book series.
A celebration of corny one-liners, outrageous action sequences, prolonged death scenes, and all around bad cinema with B-Movie Bingo, kicking off with The Stabilizer on Nov. 21.
An opportunity to watch dozens of local artists in action and acquire their work for only $35 at the first annual Monster Drawing Rally on Dec. 11.
Family Days at the IMA will take place on the first Saturday of each month, with themed museum programming ranging from hip hop to skateboarding. The first Family Day kicks off Jan. 3 with a special performance from Grammy Award-winning children's folk band, The Okee Dokee Brothers.
A unique sensory experience, Avant Brunch features exclusive musical performances and one-of-kind menus from local chefs. On Jan. 17, Cerulean's executive chef Alan Sternburg will present a never-before-created meal accompanied by a listening of the new Palmbomen II record.
Participation in Butler ArtsFest 2015, with a viewing of Pump Up the Volume in the IMA underground parking garage and accompanying pirate radio broadcasts.
A change of pace from traditional art lectures, the progressive Art Crossfit series adds a new twist on IMA class offerings. The interactive, four-week immersion course blends hands-on lecture components in inventive and unexpected ways. The first course, Action in Art, begins Feb. 2015.
Additions to summer camp offerings, including an overnight camp for adults and a youth camp in The Virginia B. Fairbanks Art & Nature Park: 100 Acres.
A Halloween celebration at the IMA, with campus-wide trick-or-treating, pumpkin carving and a costume contest.
Homegrown additions to the IMA store, and a vending machine selling local artworks in partnership with Classical Music Indy.
---
About the Efroymson Family Fund
The Efroymson Family Fund, a donor-advised fund of the Central Indiana Community Foundation, continues a long legacy of charitable commitment by the Efroymson family in Central Indiana. The Efroymson Family Fund was established in 1998 by Dan and Lori Efroymson to promote the viability of communities and to date has awarded more than $80 million in grants in Central Indiana and beyond. For more information about the Efroymson Family Fund, visit cicf.org.
About Central Indiana Community Foundation
Central Indiana Community Foundation (CICF) is a $700+ million public foundation transforming the lives of Central Indiana residents in three ways: consulting donors, family foundations and their professional advisors on charitable giving; awarding grants to effective not-for-profit organizations; and providing leadership to seize opportunities and address community needs. CICF was established in 1997 as a partnership between the Indianapolis Foundation, serving Marion County since 1916, and Legacy Fund, serving Hamilton County since 1991. For more information about CICF, visit cicf.org.
About the Indianapolis Museum of Art
Founded in 1883, the Indianapolis Museum of Art serves the creative interests of its communities by fostering exploration of arts, design and the natural environment. Encompassing 152 acres of gardens and grounds, the IMA is among the 10 oldest and 10 largest encyclopedic art museums in the United States and features significant collections of African, American, Asian, European, contemporary art and design arts that spans 5,000 years of history. Additionally, art, designand nature are featured at The Virginia B. Fairbanks Art & Nature Park: 100 Acres, Oldfields–Lilly House & Gardens, a historic Country Place Era estate and National Historic Landmark on the IMA grounds, and the Miller House and Garden in Columbus, Indiana, one of the country's most highly regarded examples of mid-century Modernist residences. For more information visit www.imamuseum.org.
---
Media Contact:
Stephanie Perry
Manager of Public Relations, IMA
317-923-1331 ext. 231
sperry@imamuseum.org