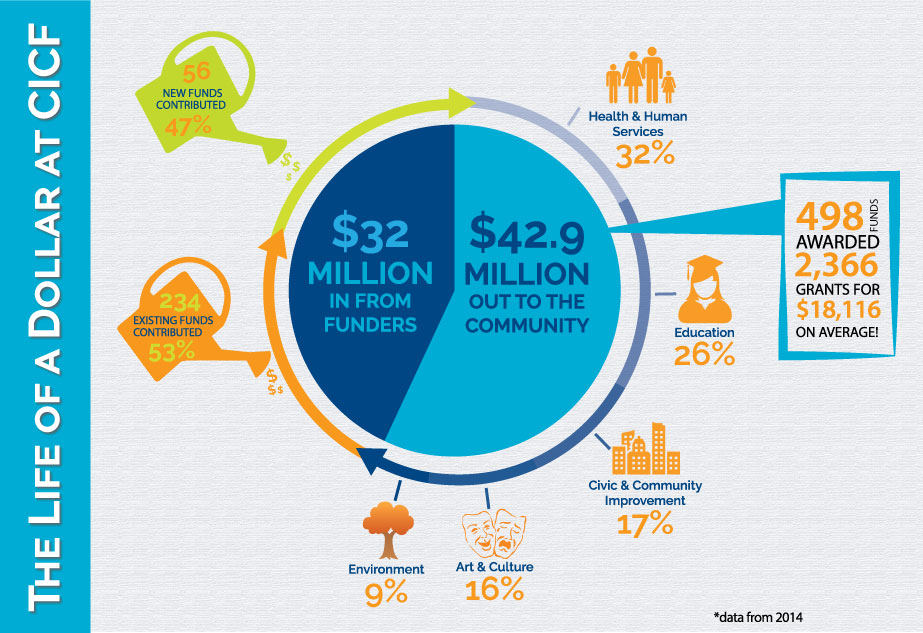 2014 was a good year at CICF for any number of reasons (we can think of nine right off the bat). In simple terms, we received $32 million in "money in" and distributed $42.9 million ("money out") in 2014 as grants to Central Indiana not-for-profits, and to communities across the U.S. and around the globe. Professional advisors like you play an incredibly important role in both sides of that equation, and we want to thank you for the role you play in making our work possible.
Because the bottom line of our money-in and money-out is this: donors and the professional advisors who connected them with CICF were responsible for an enormous amount of generosity, caring and love in 2014. Working with CICF's Philanthropic Services team, donors and professional advisors changed communities, neighborhoods and lives throughout Central Indiana and beyond. And that's a tough equation to beat!
To learn more about partnering with CICF, contact Mary Stanley.