A common theme among successful companies is their philanthropic contributions as a corporation, but many corporations, large or small, don't know where to start. Tim DeFrench, The RND Group; John Dietz, OrthoIndy and Indiana Orthopedic Hospital; and Brian Acton, BMW Constructors offer unique insight about what they learned in creating a corporate fund at CICF.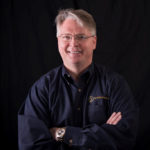 5. Create a foundation, not a 501(c)(3).
"For our purposes, [having a fund at CICF] seemed a lot easier. We didn't have to worry about breaking any rules."– Tim DeFrench, The RND Group
"Have a passion, figure out your parameters, and then learn. You have to go to meetings and talk to people who do it for a living. There are a lot of resources out there." – John Dietz, OrthoIndy and IOH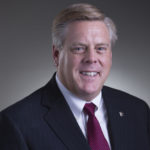 3. Encourage employee engagement.
"We, as a company, match 100 percent whatever our employees give to United Way during our month of giving as part of our total amount that we give each year." – Brian Acton, BMW Constructors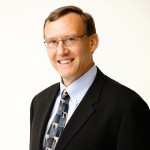 "The people building a house [for Habitat For Humanity], they're nurses, techs, physicians. They aren't folks that build houses. They're doing stuff on their own that makes them feel good about their community." – John Dietz, OrthoIndy and IOH
"It can be very confusing with all of the competing agencies out there and it's tough to decide who you give to, but you have to look at what their impact has been and their potential impact. That guides you on where you want to go. CICF really helped by showing us their [the agencies'] financials and projected financials." – Brian Acton, BMW Constructors
"We wanted to make a difference for veterans…We felt a passion as a group. We felt it from our employees, physicians and nurses and those who are serving in our group who are National Guard and service. We have many spouses who are retired military. It was just something we could all rally around." – John Dietz, OrthoIndy and IOH
Read more specifics on how each of these local corporate leaders have utilized a fund at CICF to better their communities in Central Indiana and beyond: Big Impact From Big Businesses.
To learn more about corporate or personal foundations, contact Rob MacPherson, Vice President for Development & Philanthropic Services by phone at 317-634-2423 x 199, or by email at robm@cicf.org.