Other hires, transitions announced for CICF, Hamilton County Community Foundation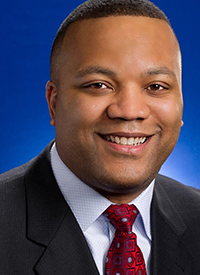 Central Indiana Community Foundation (CICF) today announced the hiring of Leroy Robinson as the foundation's first director of major gifts and Robin Elmerick as not-for-profit sustainability officer. Both positions are effective immediately.
As director of major gifts, Leroy Robinson will build relationships with individuals, families and organizations throughout Central Indiana to leverage support and grow assets for CICF's new strategic plan and community leadership initiatives in Marion County.
Robinson has over 20 years of community and civic engagement experience. He previously served as the director of family and community engagement for the Indiana Department of Education and is a former public school teacher and administrator. He regularly conducts staff training and community forums on public policy, public safety, education, leadership and economic development. Robinson represents District 1 on the Indianapolis-Marion County City-County Council.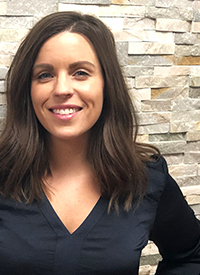 As not-for-profit sustainability officer, Robin Elmerick will provide financial, relationship and endowment fund management for CICF's not-for-profit fund holders, and work closely with CICF's development department to grow assets and identify opportunities to expand philanthropic relationships with not-for-profit organizations.
After several years in sales and marketing roles in the private sector, Elmerick transitioned into not-for-profit fund development. Elmerick previously served as interim president and CEO, and vice president of marketing and development, at Starfish Initiative. Most recently, she was a not-for-profit consultant with Social Legends, supporting clients in Central Indiana in areas such as strategic planning and board development.
Additional staff transitions include:
Jenny Good will serve as the new office manager at Hamilton County Community Foundation, a CICF affiliate.
Morgan Meyer, formerly the coordinator at Hamilton County Community Foundation, will serve as first impressions coordinator at CICF's downtown office.
Haley Logan has fully transitioned into her new role as community leadership and effective philanthropy coordinator. Her responsibilities include grant-making and work with the Summer Youth Program Fund.
Gerri Pagach, formerly the executive assistant for Women's Fund of Central Indiana, has been promoted to data and office manager.
Brandon Stover has been hired by CICF as the English Foundation Building's full-time building coordinator, effective Sept. 1.
---