A corporate giving story by Urology of Indiana
---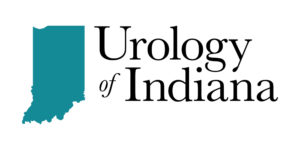 Urology of Indiana began working with Central Indiana Community Foundation (CICF) in 2016 to establish the Urology of Indiana Charitable Fund. The vision for the fund was to support organizations that serve unmet healthcare needs in the communities in which Urology of Indiana provides care. The fund is now in its third year of operations.
"We chose to partner with CICF because of their grant making experience and excellent reputation. They have skillfully guided us through the grant making process. CICF handles the administrative aspects of our fund, allowing us to focus on evaluating and selecting organizations to support," said Urology of Indiana Chief Executive Officer, Britt McDermott.
The Urology of Indiana Charitable Fund makes grants to organizations based on geographic location and alignment with the Urology of Indiana mission. The funding process is managed by an advisory board at Urology of Indiana comprised of physicians and senior leadership team members in conjunction with guidance from CICF. To date, grants totaling $75,000 have been made to fund the operations of medical and dental clinics that provide services to underserved populations. Organizations that have benefitted from those grants include HOPE Healthcare Services, St. Thomas Episcopal Church, St. Thomas Clinic, Riggs Community Health Center, Trinity Free Clinic and St. Thomas More Free Clinic.
"We focus on organizations that align with our mission, the crux of which is to deliver patient-focused care in a compassionate setting. By creating access for those who would otherwise not have the financial means to seek it, we expand our reach in achieving that mission. Starting this fund and supporting those in need sets an example for our staff and illustrates our desire to continue to raise the bar at Urology of Indiana. It's rewarding to see the positive outcomes from these organizations who have received funds," McDermott continued.
While the Urology of Indiana Charitable Fund is relatively new, the concept of philanthropic activity has been integrated into the group's culture. "We provide 'hands-on' opportunities for our physicians and staff to participate in activities that support those in need. For example, we have done multiple wheelchair ramp builds with Servants At Work (SAWs). It was fulfilling for those who participated to see homeowners regain a sense of freedom in the accessibility to and from their homes," said McDermott. SAWs provides critical mobility and accessibility services to those with disabilities in Indianapolis and surrounding communities.
No matter the industry, McDermott encourages other organizations to consider working with CICF and determine appropriate synergies to help support those who are less fortunate. "There are many ways to give back, and CICF can help you to think strategically and creatively. We are proud of what we have accomplished and look forward to many more years together," McDermott concluded.
Urology of Indiana has 33 urologists, 3 urogynecologists and 15 advanced practice providers at 17 locations across Indianapolis and central Indiana. They will be opening a new location in Fishers in January 2020.  With over 130 years of history, they are the oldest operating urology practice in the country and provide high-quality, cost-effective and comprehensive urologic care throughout Indiana and the Midwest. Their services include male and female general urology, male infertility, urogynecology and urologic cancer care. They also conduct clinical research trials.
---
To learn more about how you can partner with CICF for your corporate philanthropy, contact Rob MacPherson at (317) 634-2423 or robm@cicf.org.