by Corby Thompson
Board member, Hamilton County Community Foundation
President, Thompson Land Company and Boomerang Development
---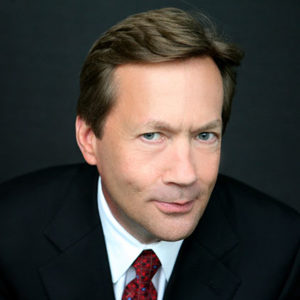 Last month, Hamilton County Community Foundation and community leaders hosted a conversation about affordable housing, which you can listen to here on For Good. Since listening, the topic percolates my thoughts and my mind wanders to the topic frequently. It's something I care deeply about, and as a developer, I can say I'm fully invested in not only the conversation but helping to create lasting change.
Now, I am painfully aware that nothing that I put forth here may change anyone's existing notion or perception of affordable, or the latest definition, attainable housing, but it's a conversation we must have.
Discussions about affordable housing, particularly by philanthropic leaders, is nothing new in Hamilton County—it's been a conversation since the early 90s. Back then, there were several attempts to create affordable housing options using the term "workforce housing." Though well intentioned, these projects were not successful due to, one, public perception, and two, poor conception and development, resulting in the neighborhoods not being truly sustainable, just inexpensive and affordable.
One of the barriers we continue to face in moving this conversation forward is public perception. Thirty years ago, the development community could produce and deliver affordable housing, but the powers that be did not want affordable housing produced. Power is ascribed to the city council members, town council members, mayors, town managers and in some cases the development directors, but it can't be forgotten that these decision makers are derived from the voters, to be sure, and votes reflect the overall community's attitude, and thus the "powers" are us collectively. No public official in Hamilton County has ever won an election by being a vocal advocate for affordable housing, nor is it often the topic of cocktail parties or dinners with friends. As public consensus around the issue continues to grow, however, it is fairly easy today to be outwardly supportive of affordable housing. Unfortunately, current structures in place at the local, state and federal levels make it difficult for developers to provide even middle income housing at a volume commensurate with demand. This cost structure will continue to impair the ability to provide these much-needed housing options.
It has been my experience that those in power truly understand a circumstance only while he or she, or an immediate family member, are experiencing that circumstance. Imagine if a 25-year-old single mother, with three kids, was a city council member. What would the discussion sound like?
My father was one of five children raised in a two-bedroom house in a small Illinois city. The example that he set for his children was that everyone, regardless of socio-economic status, should be treated as an equal. My personal understanding is that humans, for the most part, have not changed for thousands of years. Everyone – including those experiencing material poverty, no matter the reason – want their children to have a good education and the hope for opportunity. There are parents in Hamilton County working two or three jobs just to afford to live here so their children can attend our fine schools. Without access to affordable housing, these families struggle in many ways on a daily basis. Everyone should have equitable opportunities to reach their full potential, no matter what.
I am occasionally reminded by some of the decision-making powers that there is plenty of affordable housing in Hamilton County. I am not sure that plenty is an appropriate adjective, particularly based on recent research from the Hamilton Area Neighborhood Development (HAND), but I am certain that all of the affordable housing that does exist is already occupied. We simply need more high-quality affordable housing.
Why should people who can afford to live in Hamilton County care? We're missing out on so much potential for our neighborhoods. It is my personal opinion that diverse communities are more successful and sustainable. In order for our county to thrive, we need multi-sector growth and it must be inclusive for everyone at all price points. Ideally, our residents should not be paying more than 30% of their income, and yet many are paying over that amount. Hamilton County needs to embrace an inclusive economic growth strategy sooner, rather than later. If any community in this country has the financial and intellectual capacity to address this issue, it's Hamilton County, Indiana.
So, what do we do? I do not have an answer; I only know what works for me personally—and that is that this conversation must continue until there is tangible change. I also know that any solution has to happen naturally and organically. The "power," meaning the community, must decide it is better served, when the entire spectrum of socio-economic status thrives in relative proximity to one another, before it can occur.
Human nature is a powerful force.