Community foundation will award $5,000 to individuals and companies that make Hamilton County a better place to live, work and play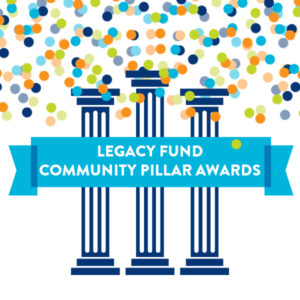 Legacy Fund, the Central Indiana Community Foundation affiliate serving Hamilton County, announced today the debut of the Legacy Fund Community Pillar Awards aimed to honor individuals or corporations doing visionary work to solve pressing challenges, build opportunity and equity, and create a brighter future for Hamilton County residents in three leadership areas—college readiness and success, family success and inspiring places.
"We know good communities rely on citizens and local companies committed to doing good. The people who do the everyday work of making Hamilton County a great place to live, work and play are the pillars of our community. And they deserve our support and appreciation."

–Tom Kilian, president, Legacy Fund.
A winner will be chosen in each award category. Among other recognition, recipients of the Community Pillar Awards will receive $5,000 each to grant to a Hamilton County not-for-profit organization. Award winners will be honored and grant recipients announced at Legacy Fund's annual event, Celebration of Philanthropy on Thursday, Nov. 9, at Ritz Charles in Carmel.
Nominations for the Legacy Fund Community Pillar Awards open July 1 and close at midnight July 31.
Printed copies of the nomination form may also be found at the Legacy Fund office at 515 E. Main St. #100, Carmel.